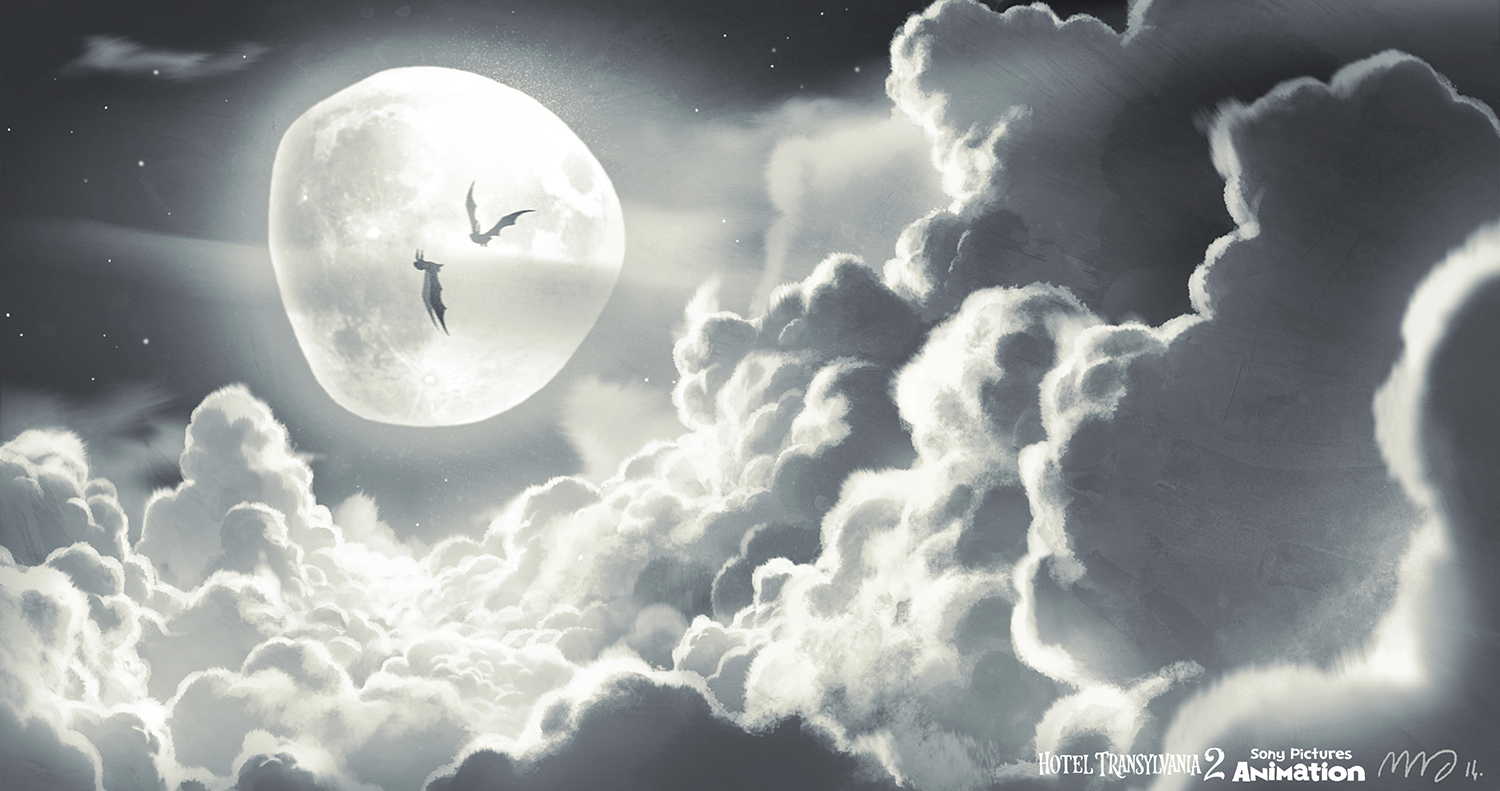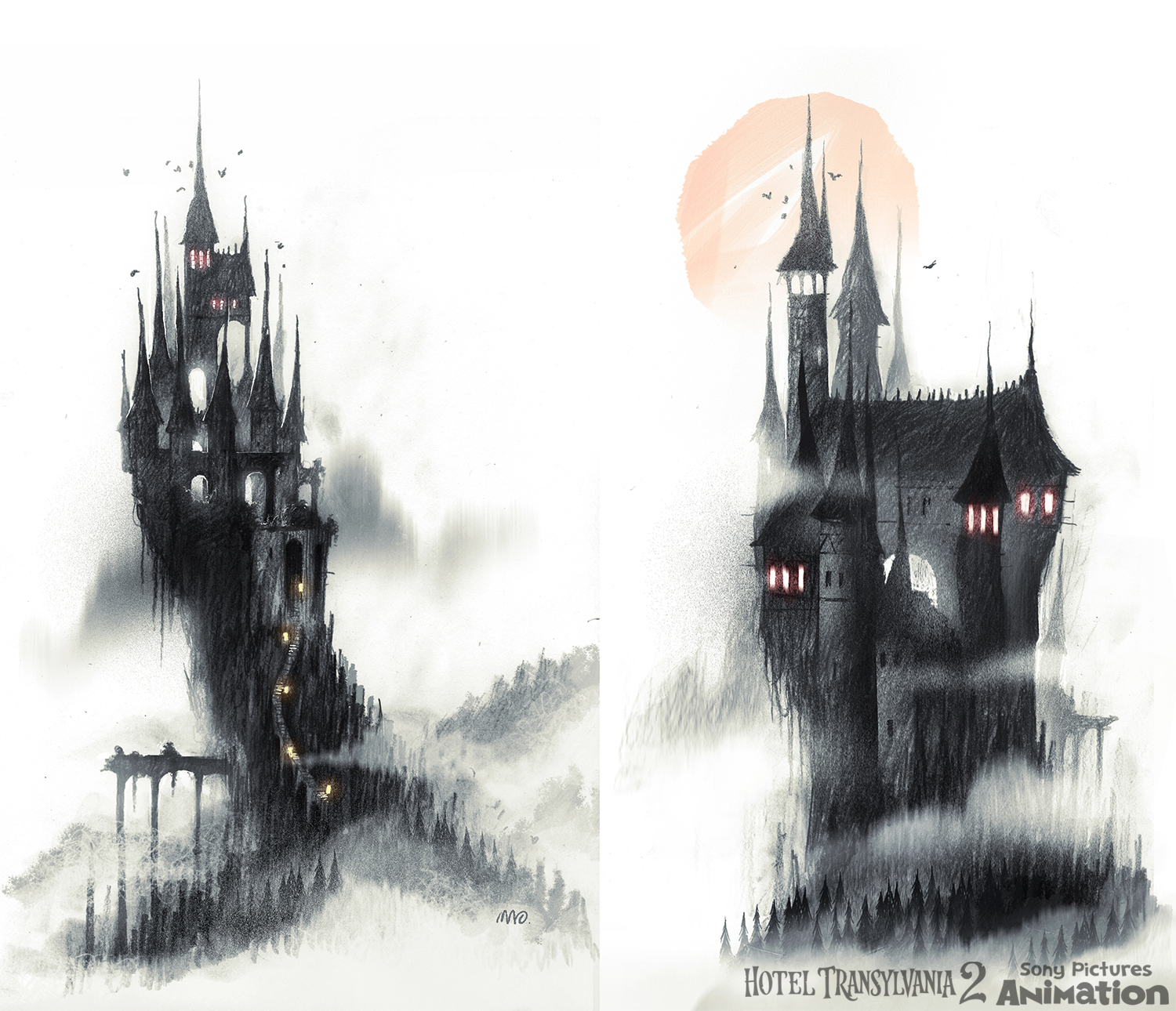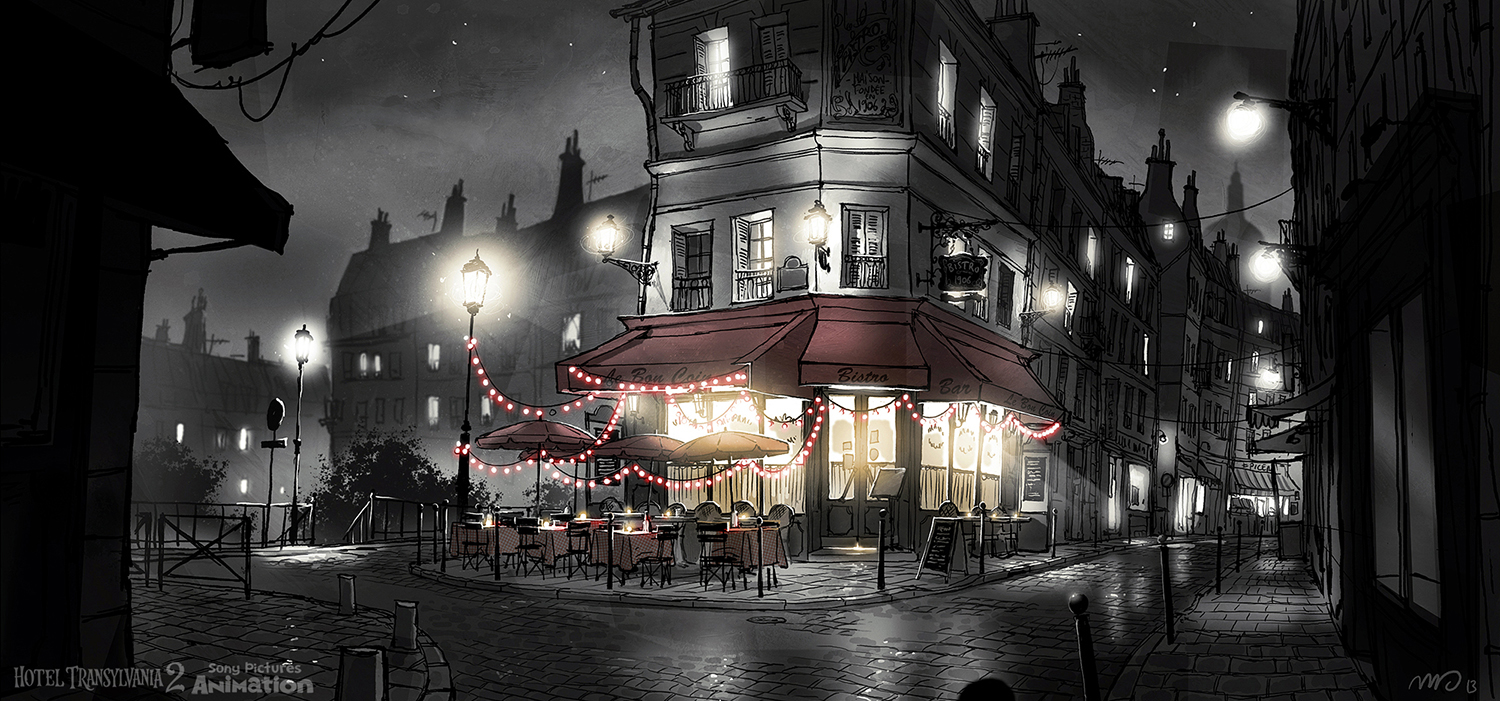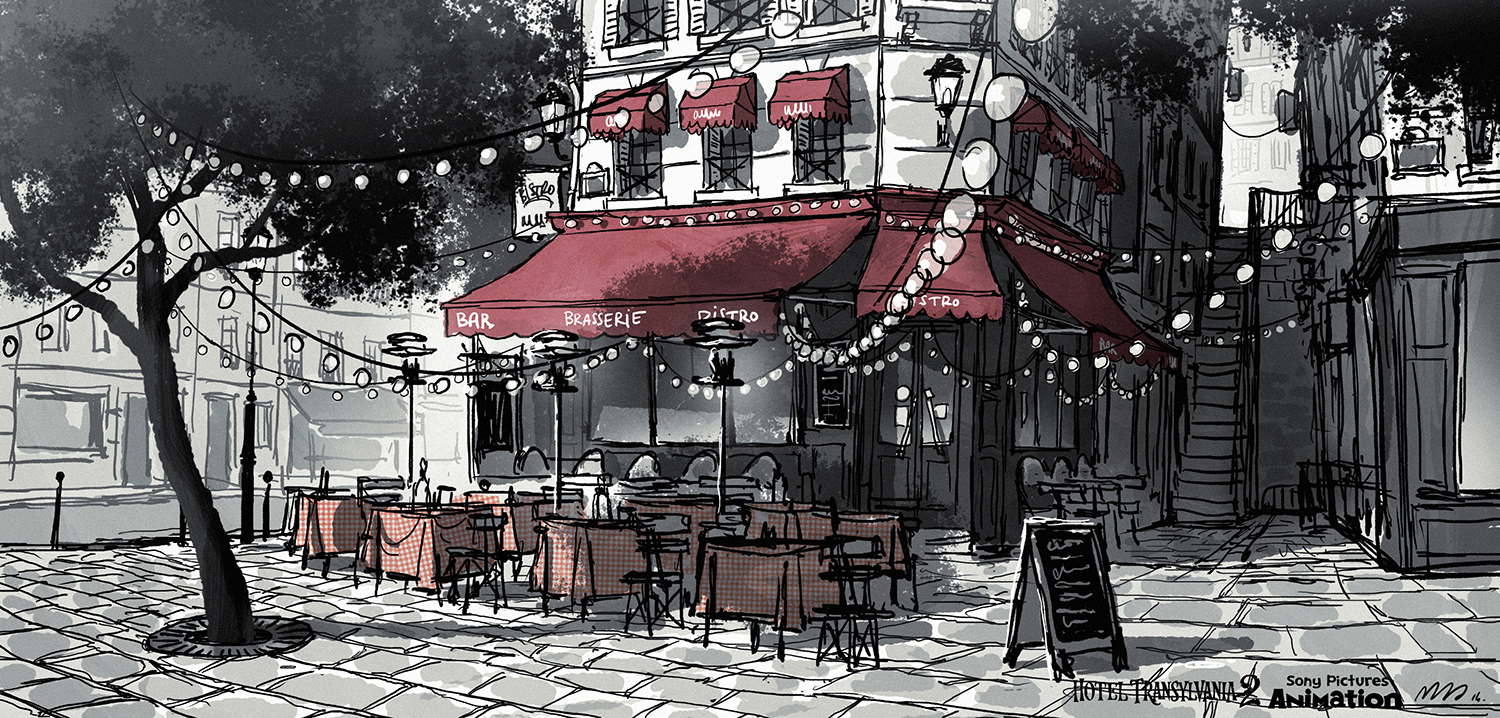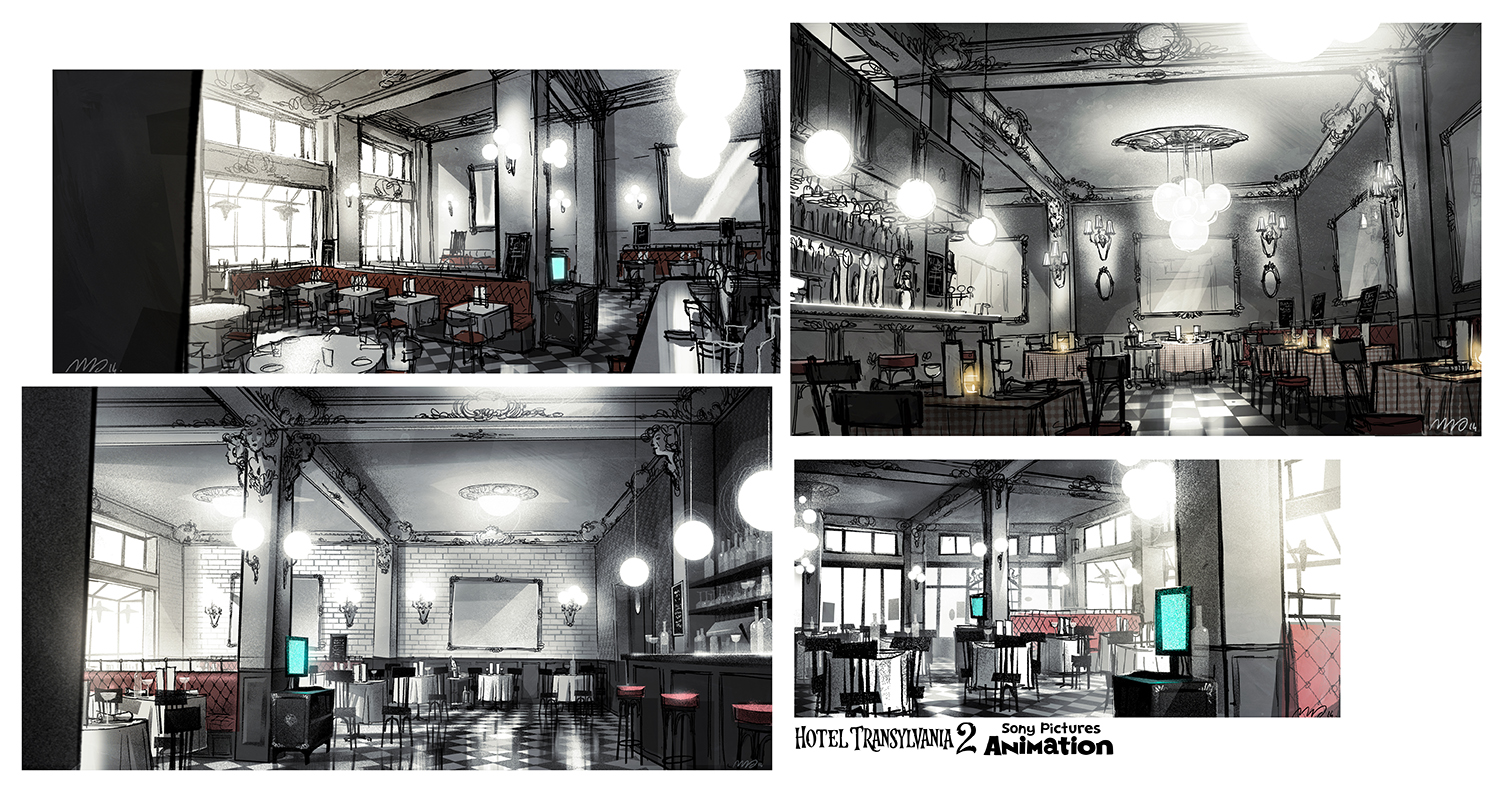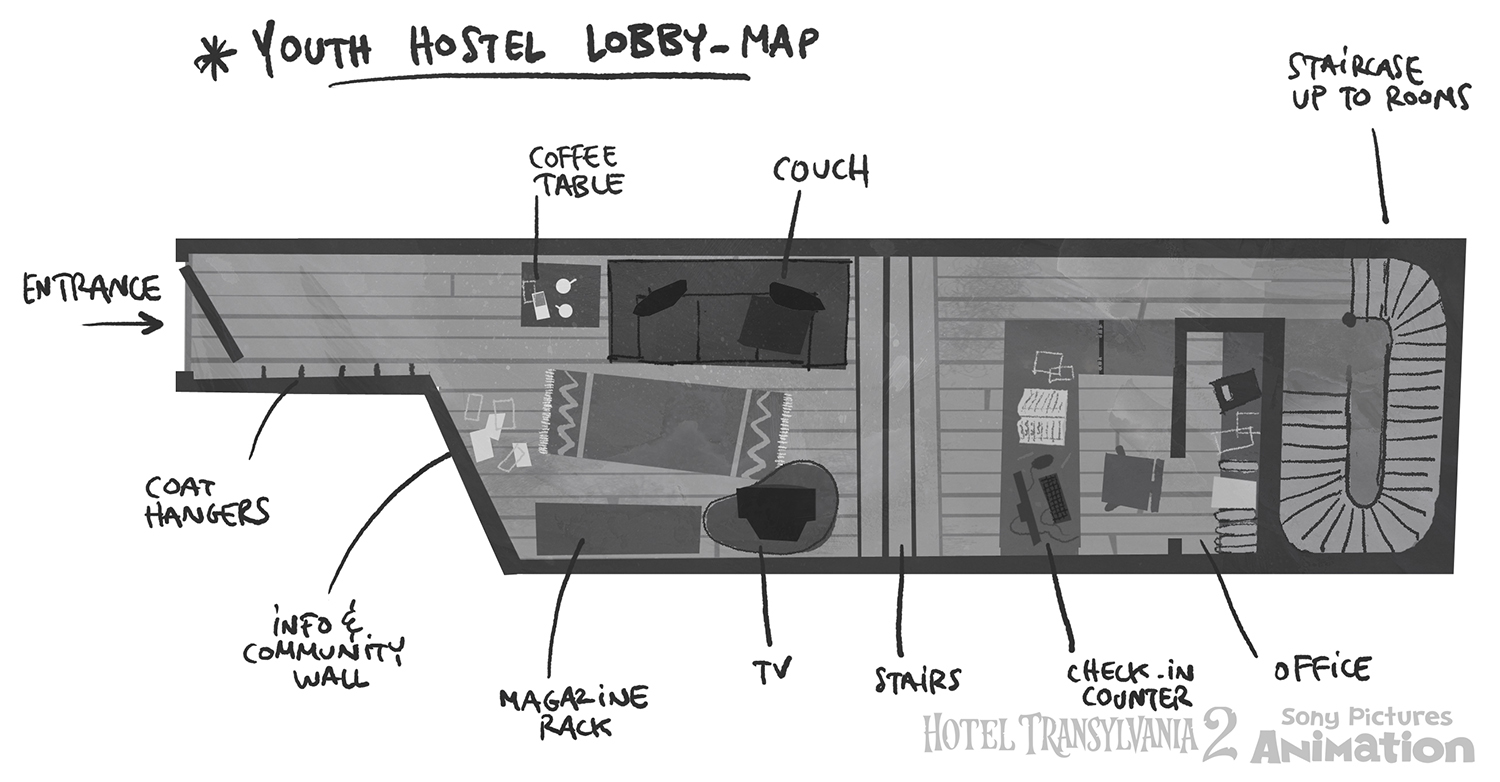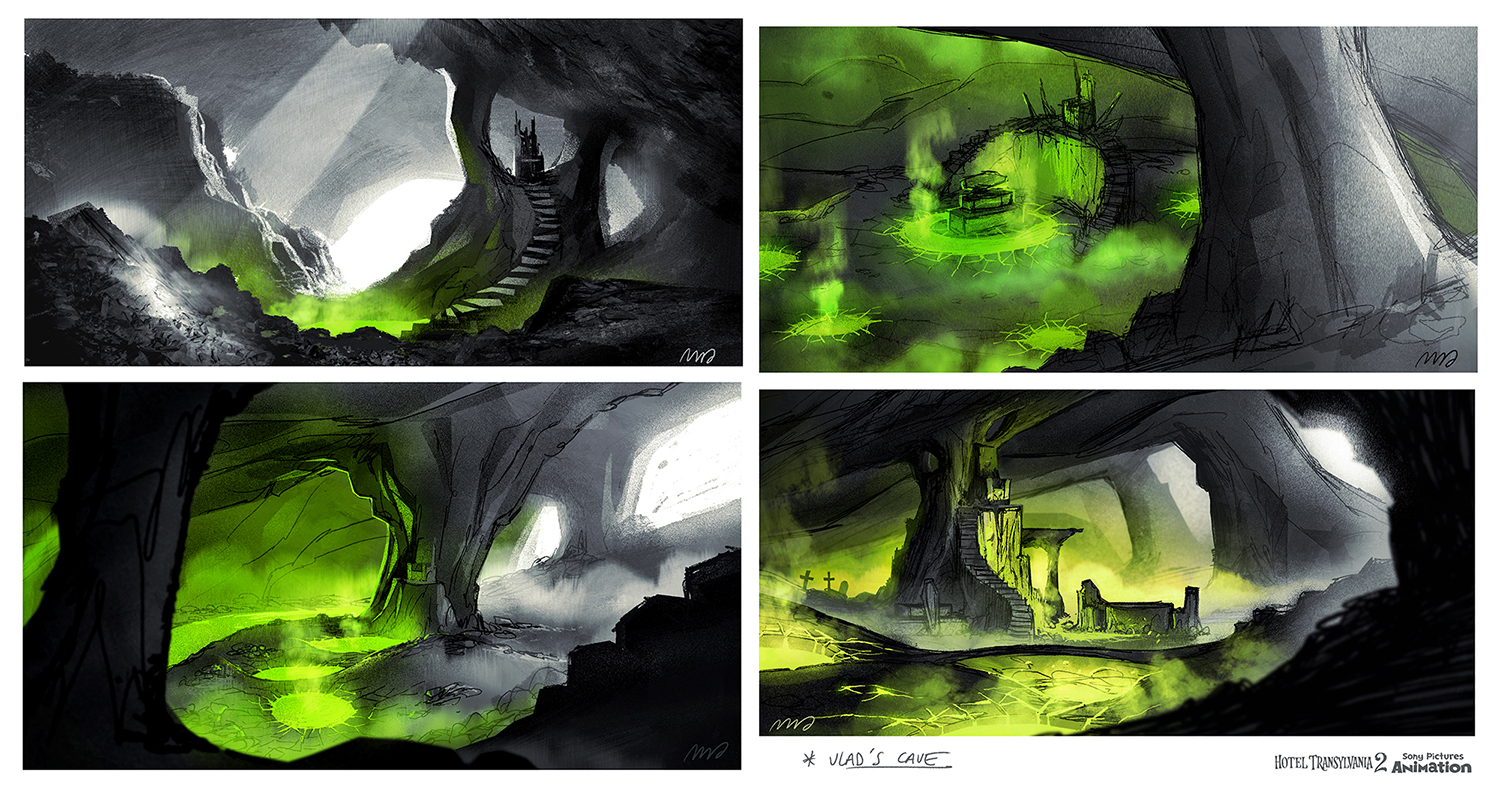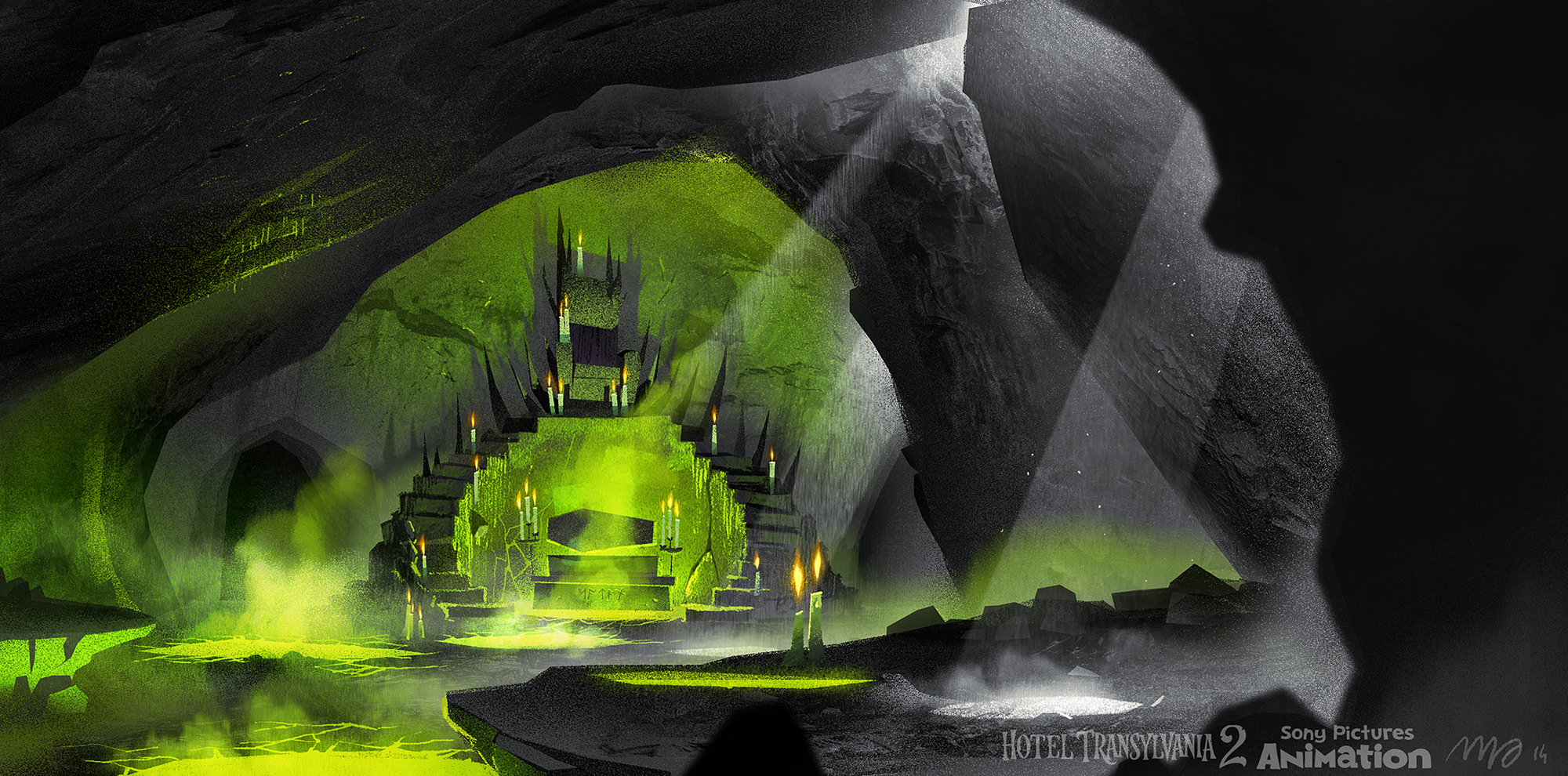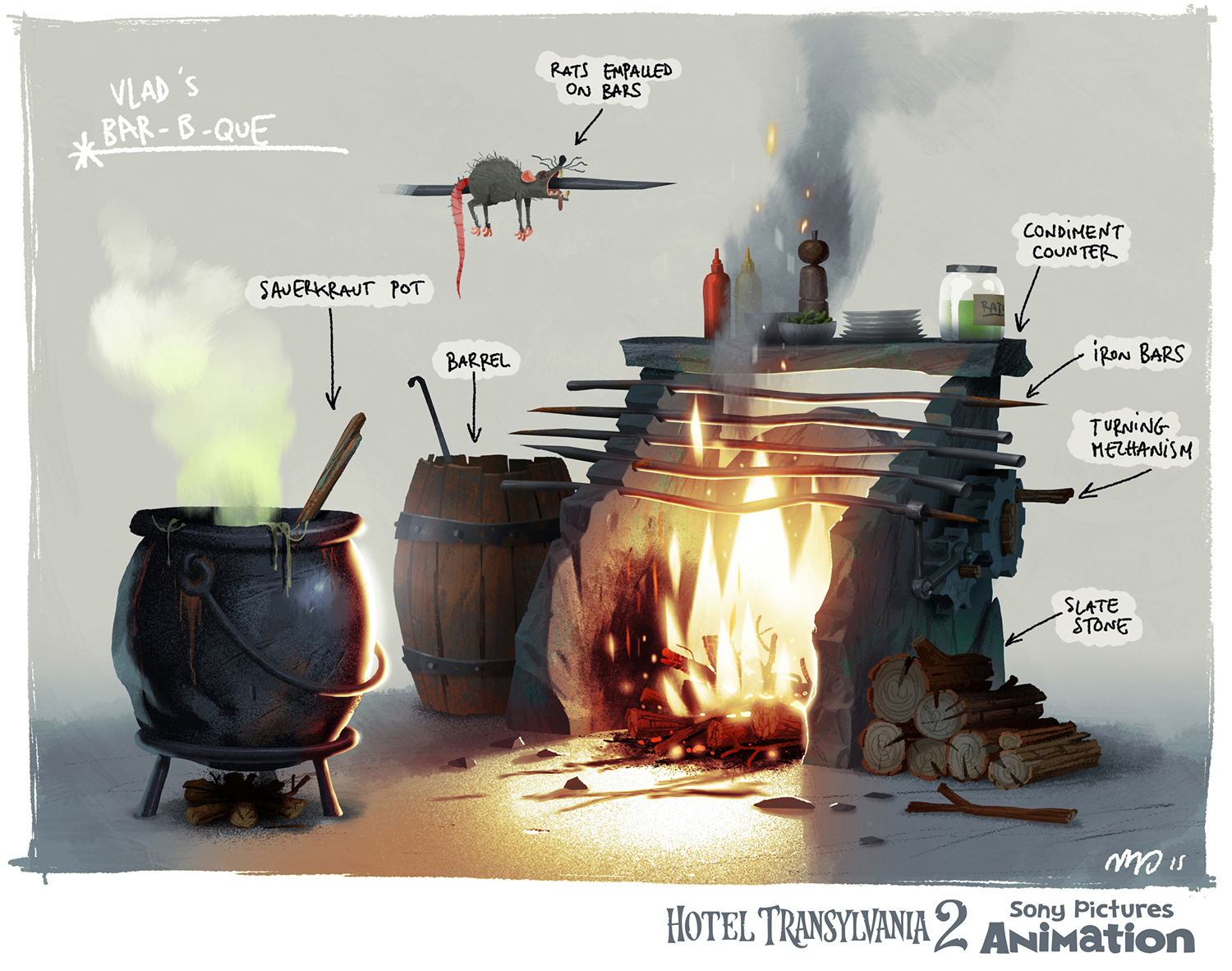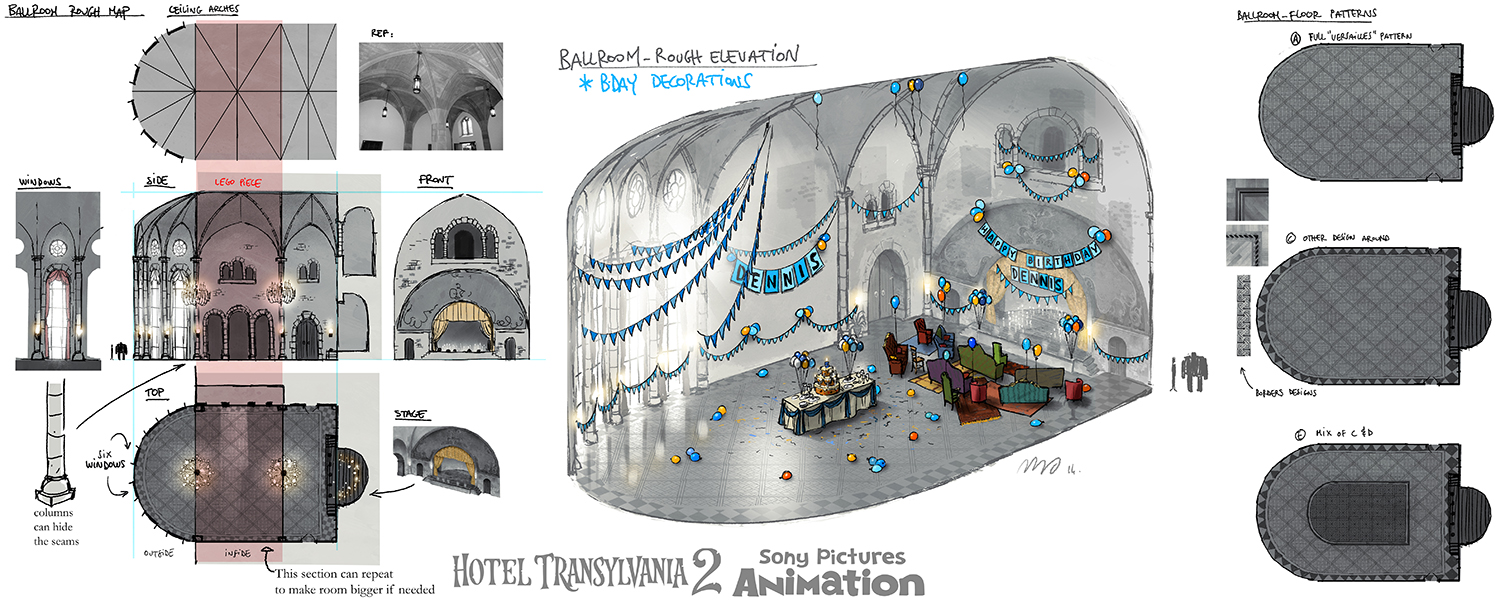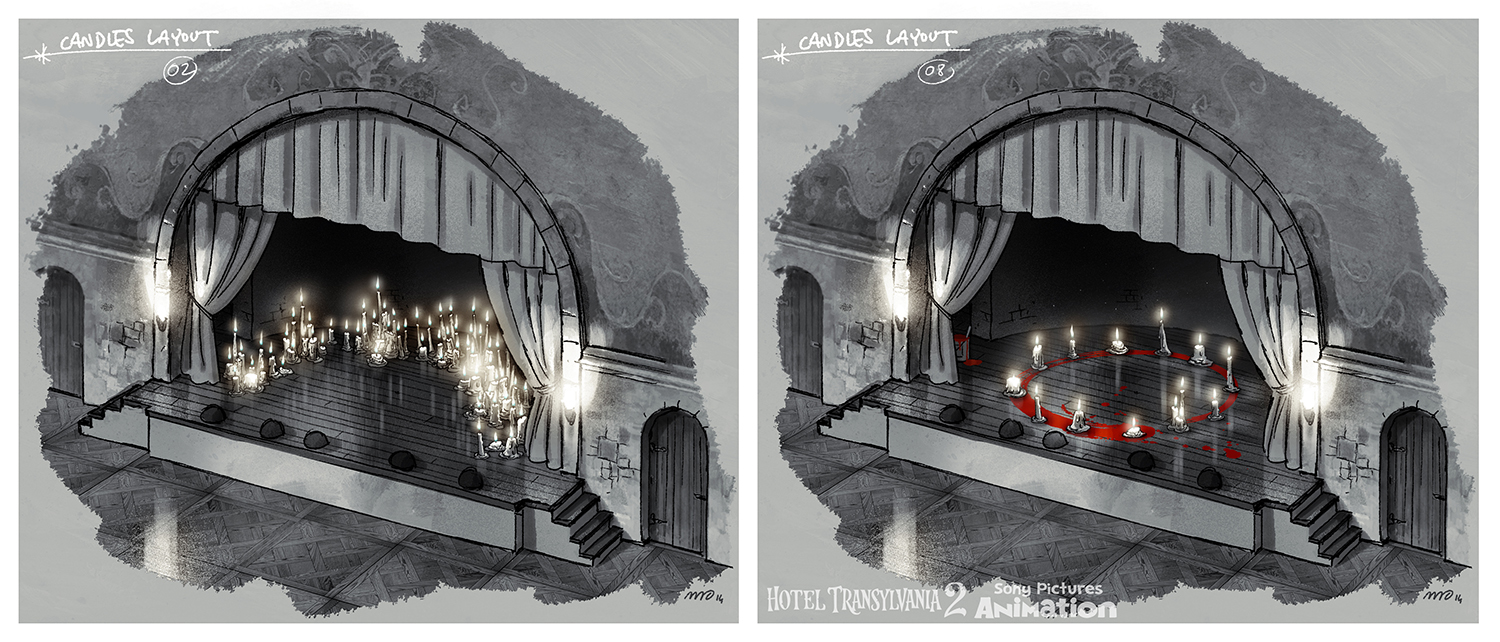 Cloud sequence where Mavis reveals Drac that she's pregnant.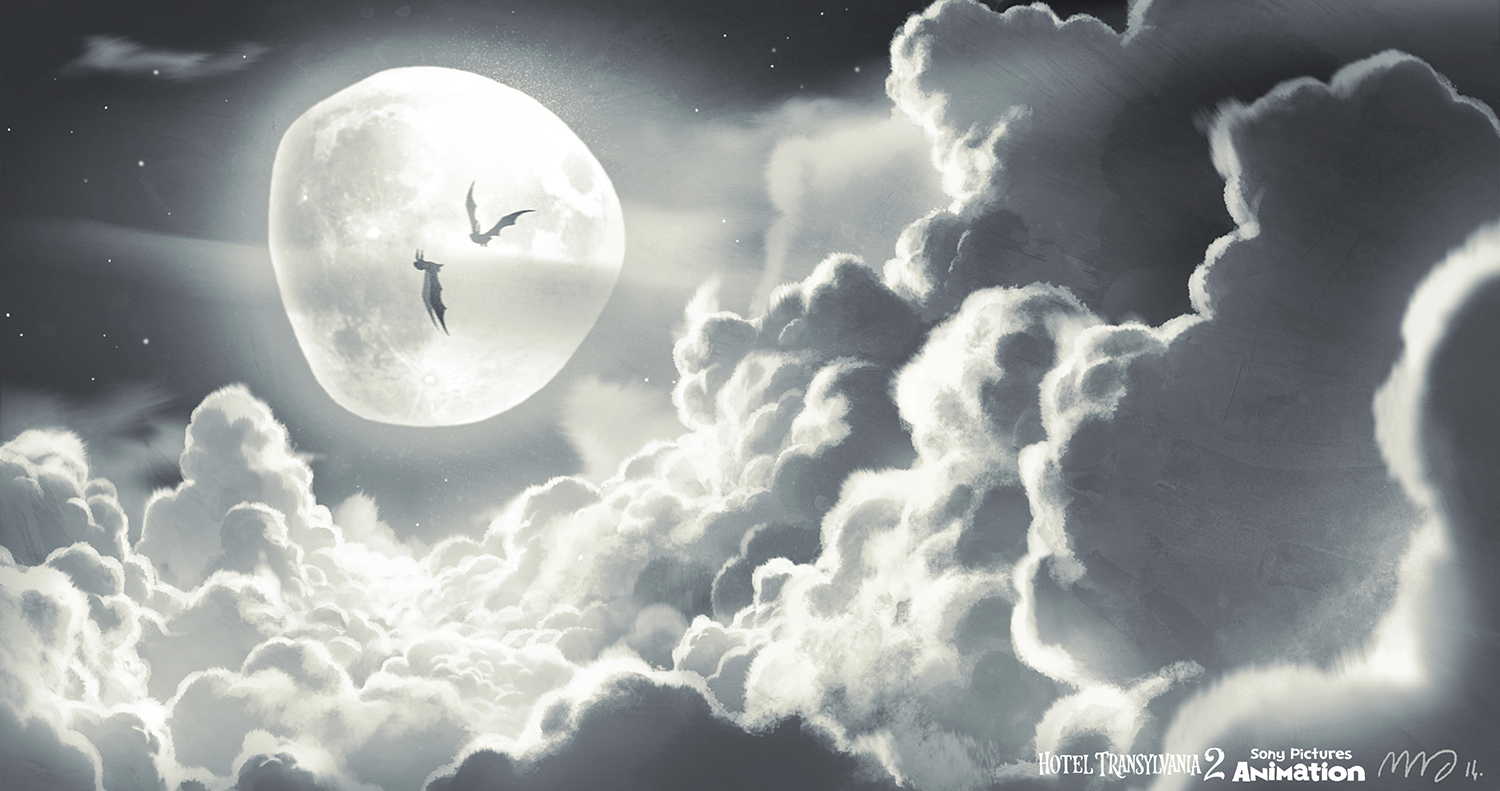 Before it was decided that Vlad would live in a cave, we explored his castle a an iconic gothic vampire castle.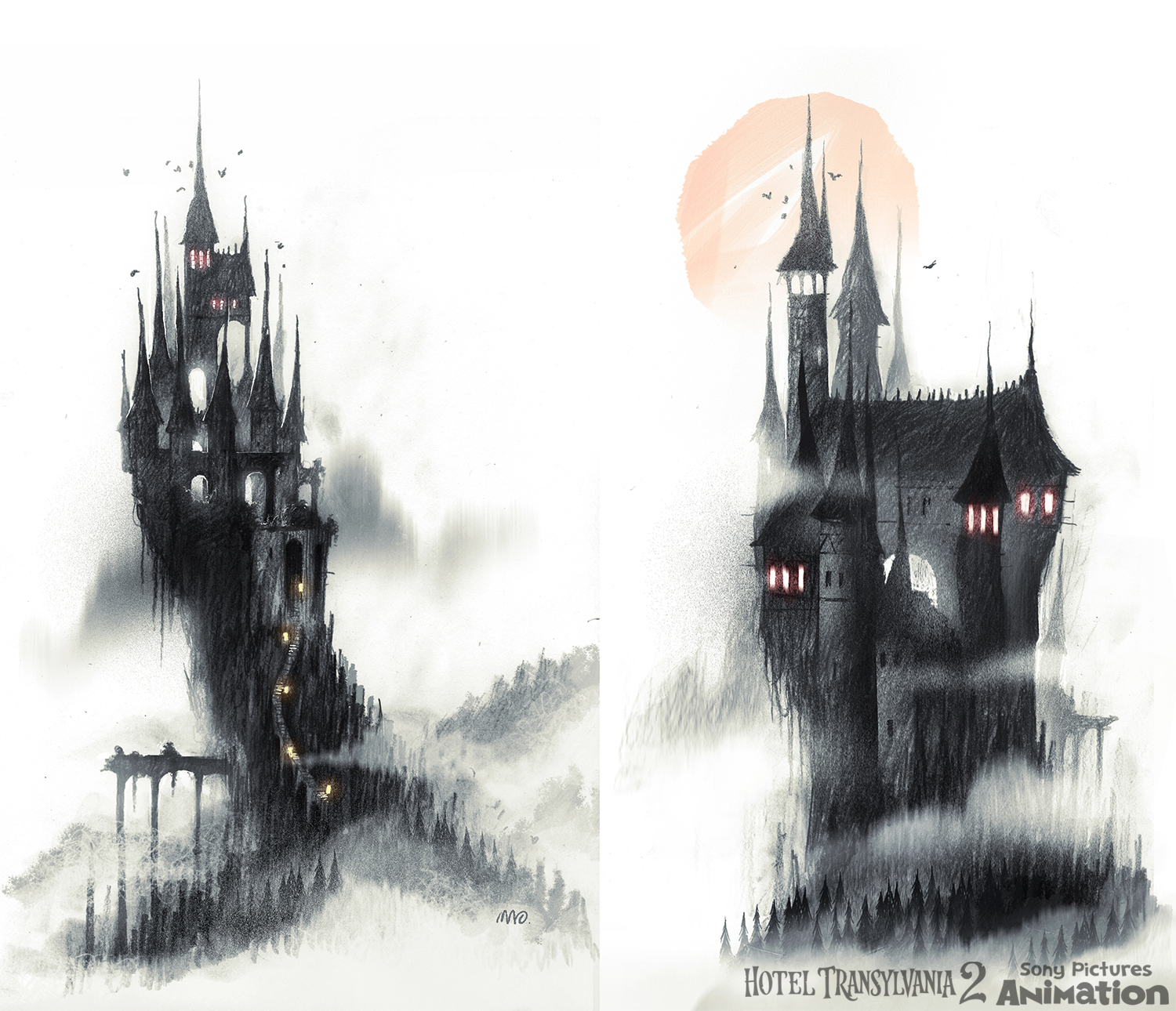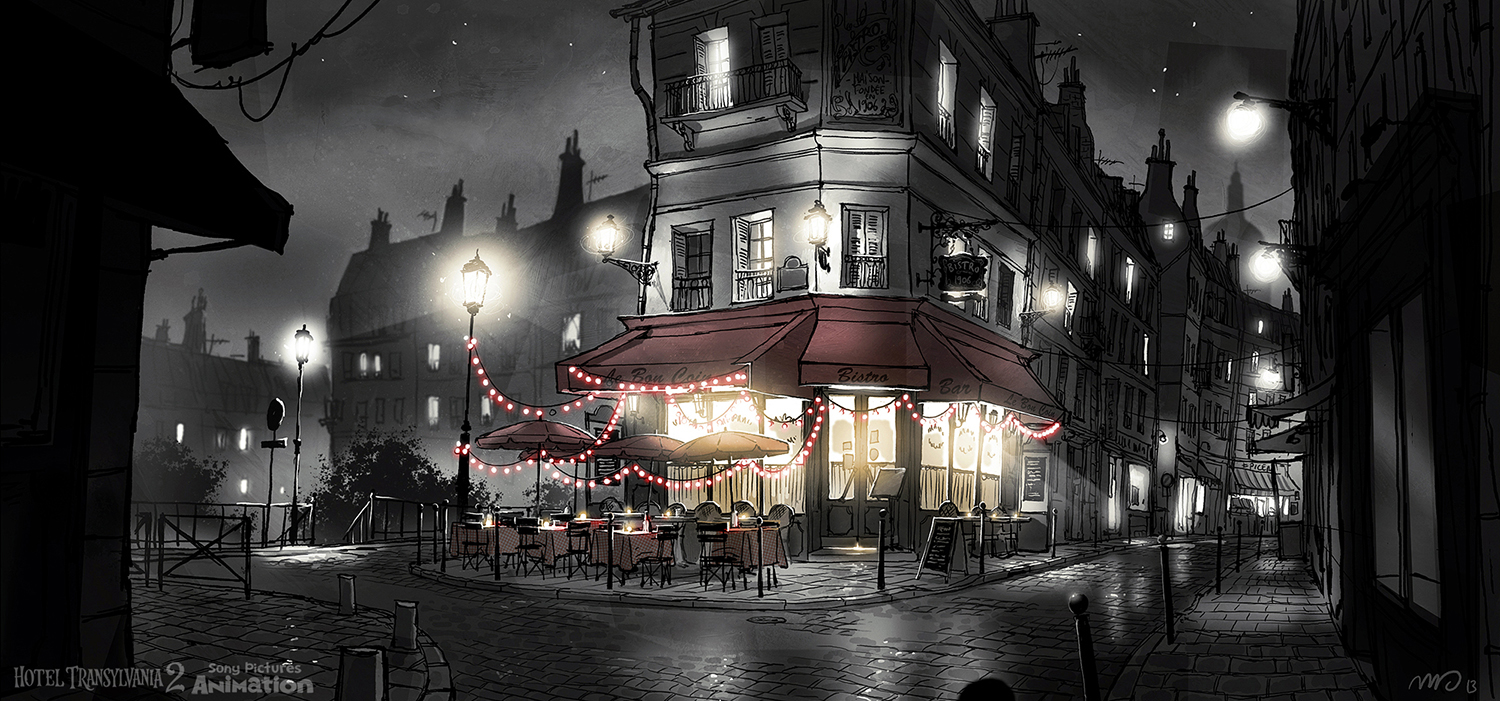 In an early draft of the story, Jonathan was taking Mavis to a romantic trip in Paris. It involved a Parisian bistrot. This sequence was cut in the final film.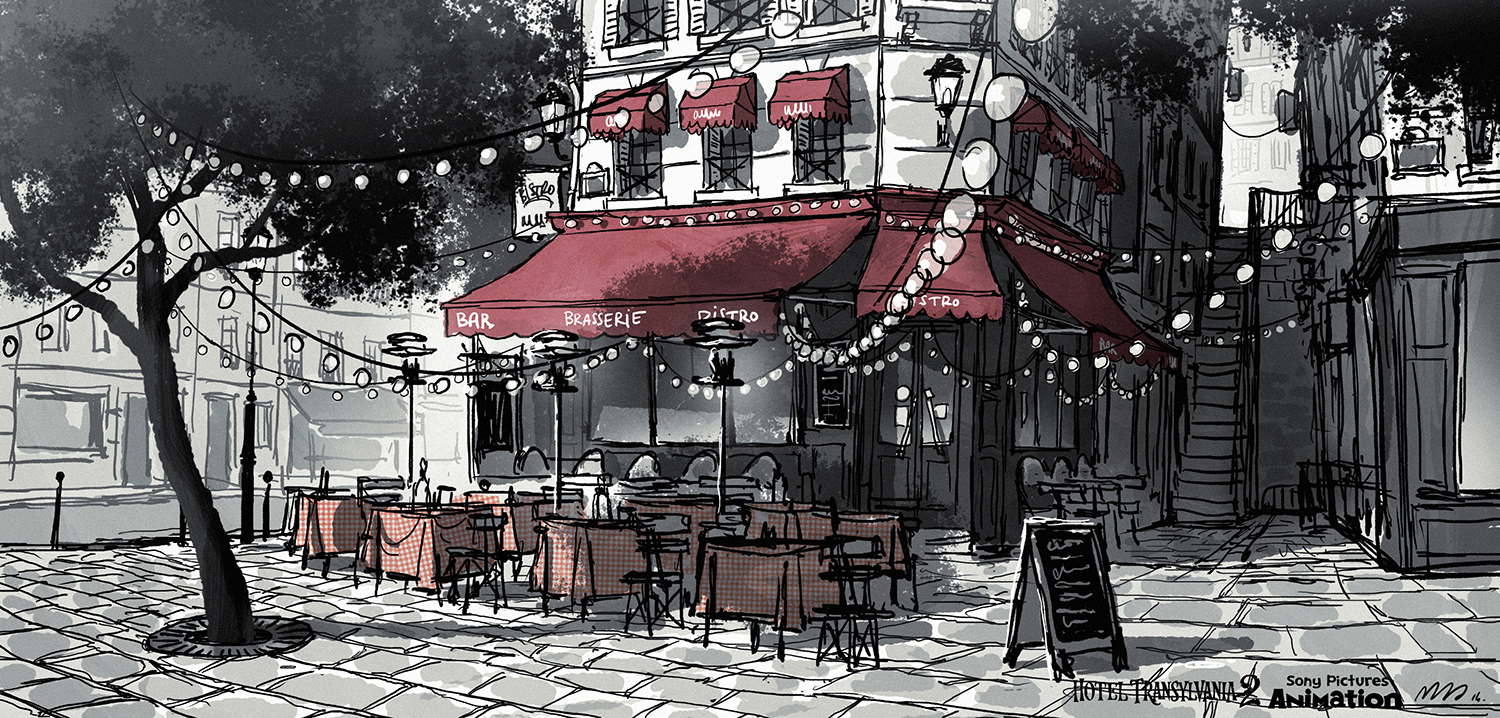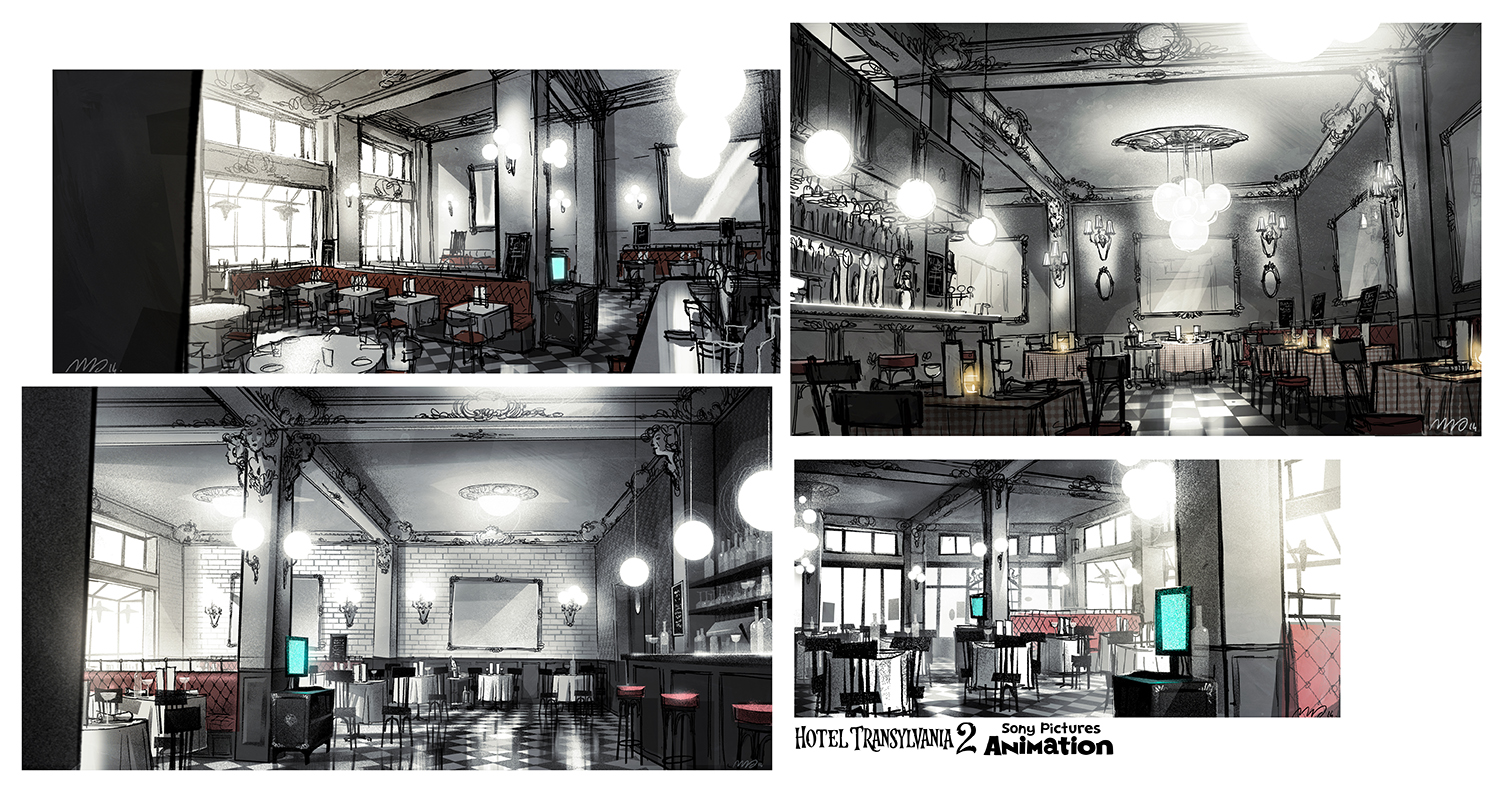 During their Paris trip, Jonathan intended to take Mavis to a shabby youth hostel that he stayed at when he was a teenager. Unfortunately, while it must have been a nice & cheap option for a student, it wouldn't fit with the idea of a Parisian romantic date. The sequence was also cut in the final film.
Youth hostel bedroom. Very romantic.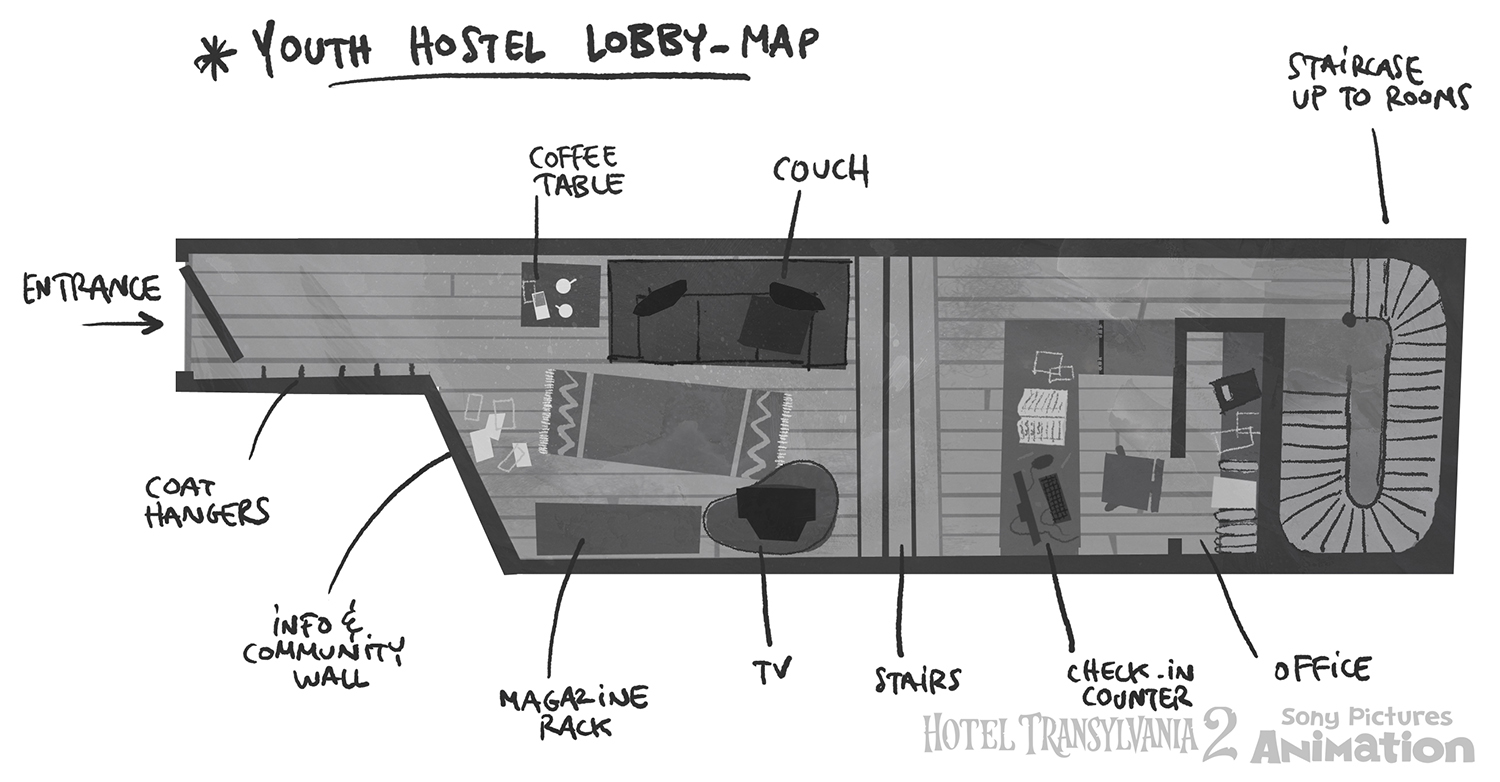 Originally, Drac and Frank were going on a trip to visit Vlad to his cave. It would be a long and difficult way to get there: through dark paths, tunnels, bramble fields, high cliffs, stone stairs, and hidden passages. The sequence was also cut in the final film.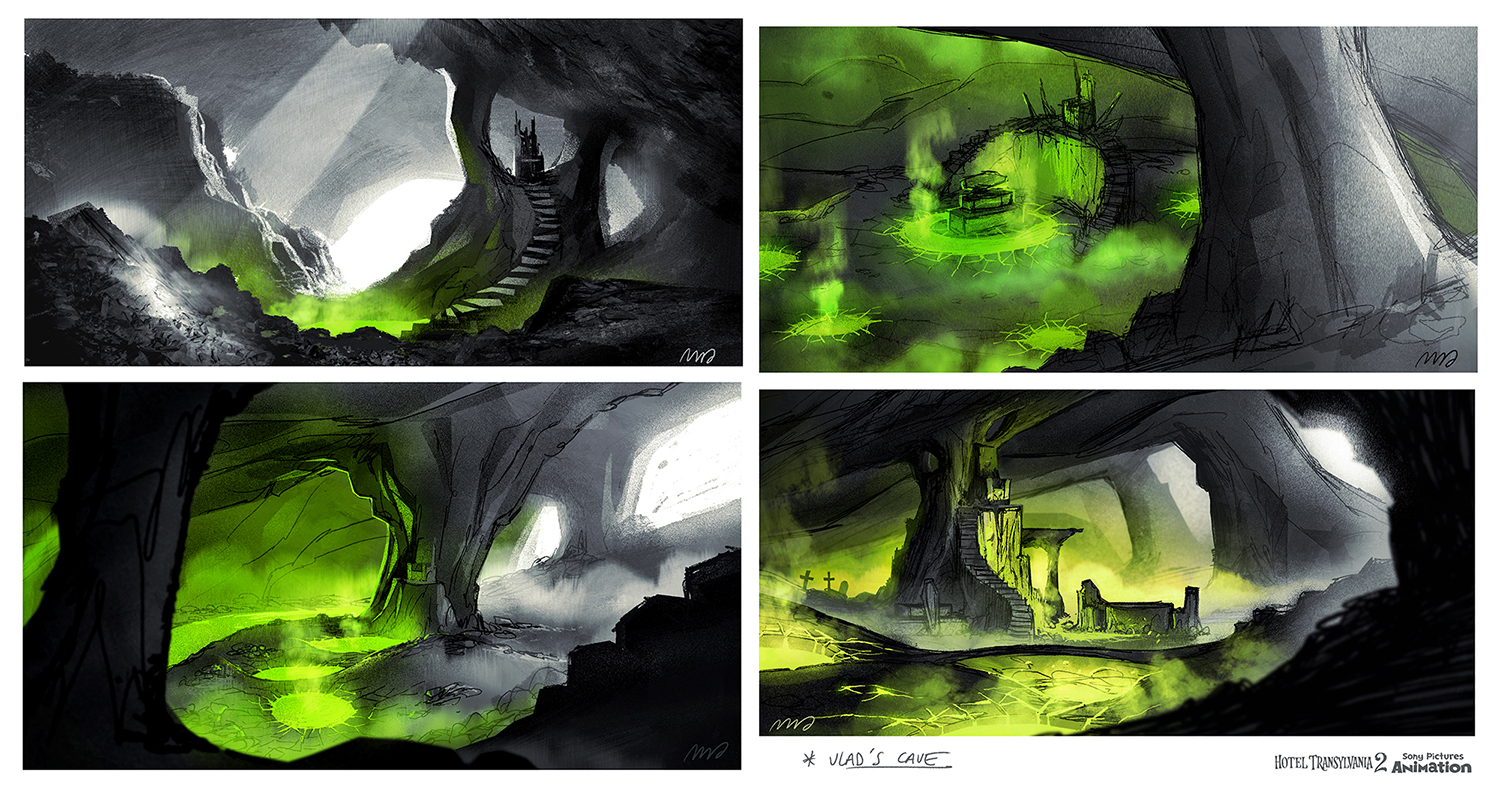 It was ultimately decided that Vlad should live in a cave. These are the explorations for it.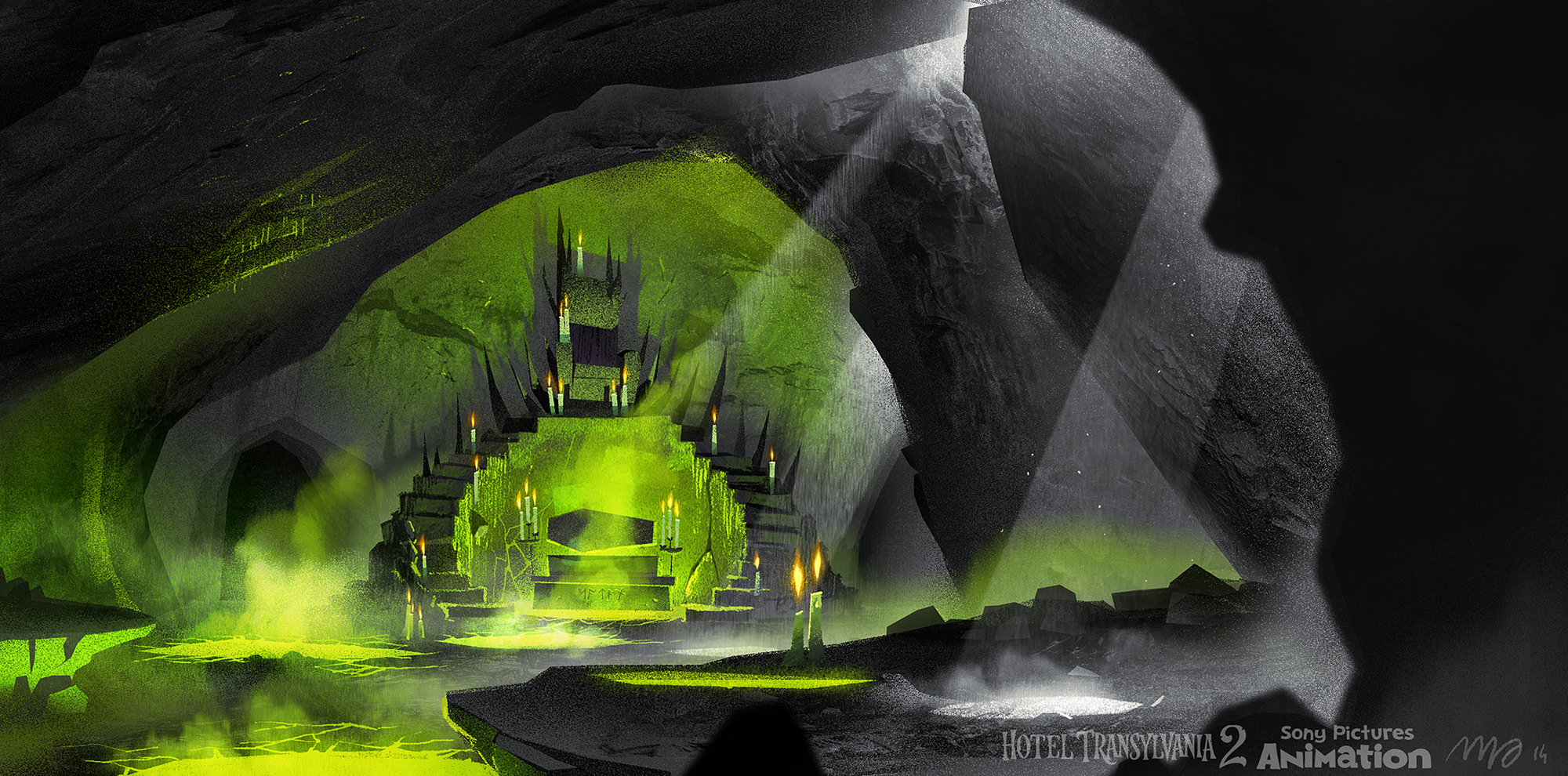 It was first thought of a dramatic place with sulfur pools and fumes.
Final Vlad's cave and throne. Sobre, simple, angular, reflective of his secluded and ascetic life.
Designing what a vampire barbecue could look like.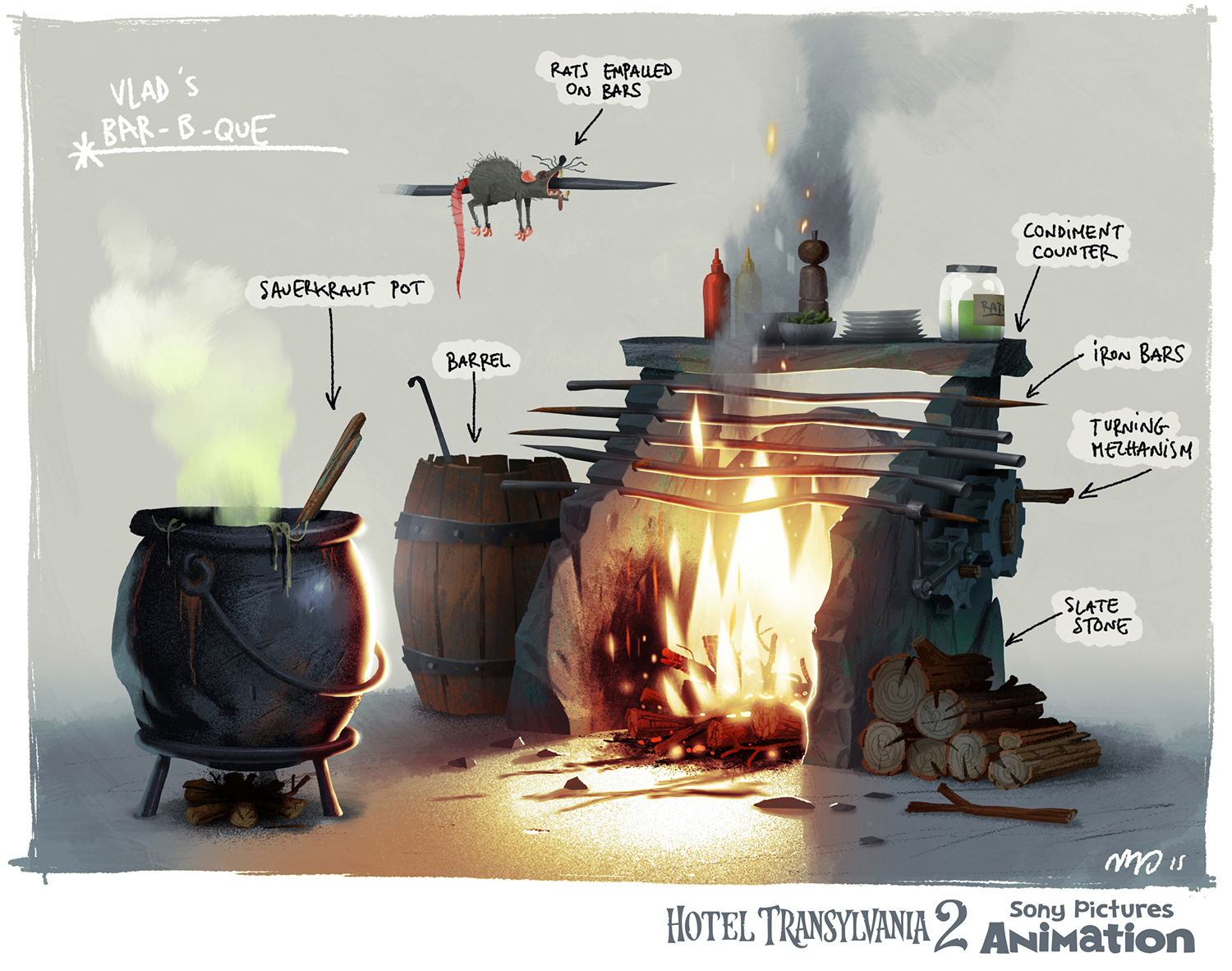 I had the pleasure to destroy the lobby of the Hotel for a battle sequence that was cut in the final film.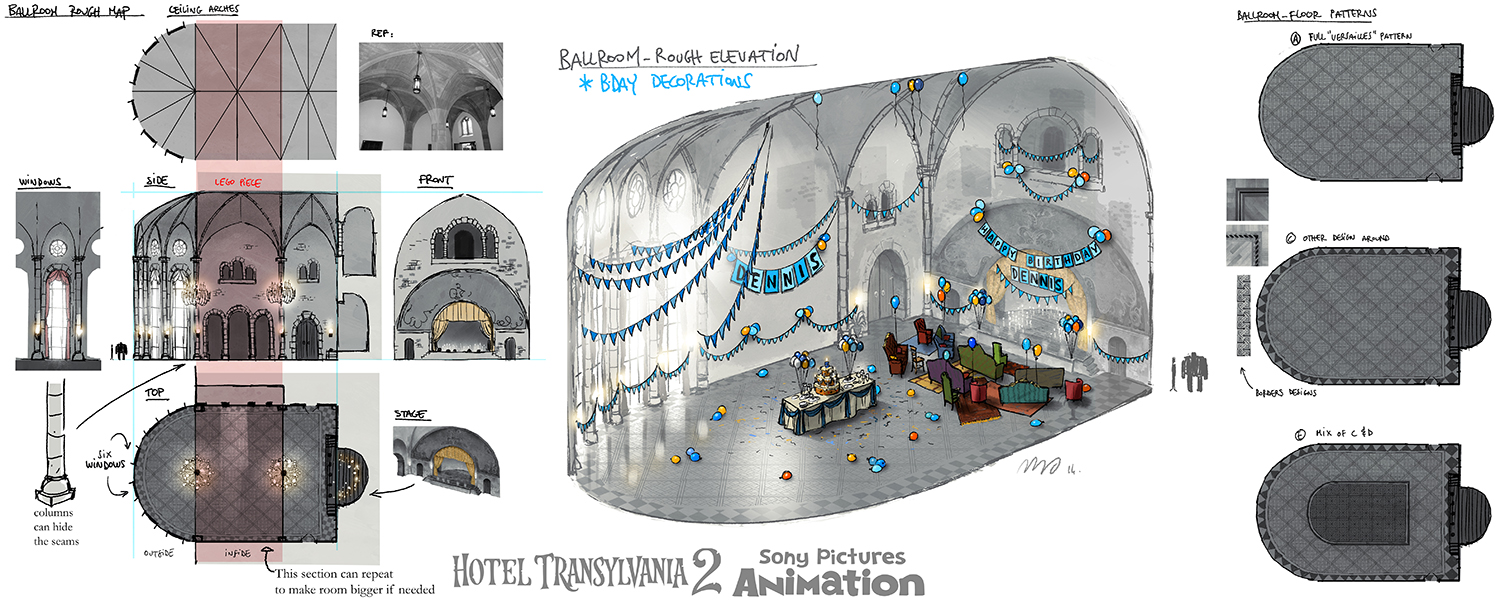 A new ballroom was to be designed for a birthday party but the sequence was cut.