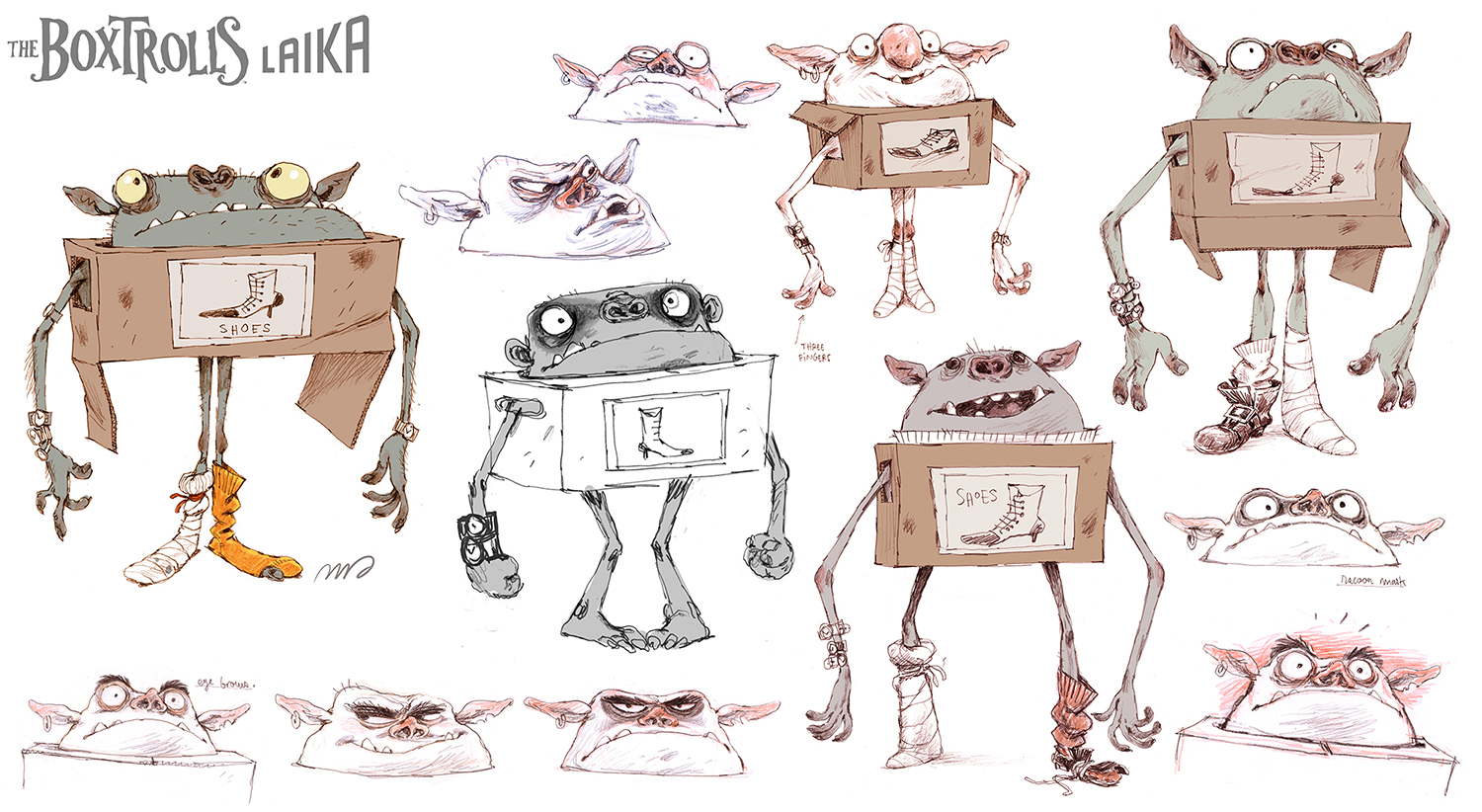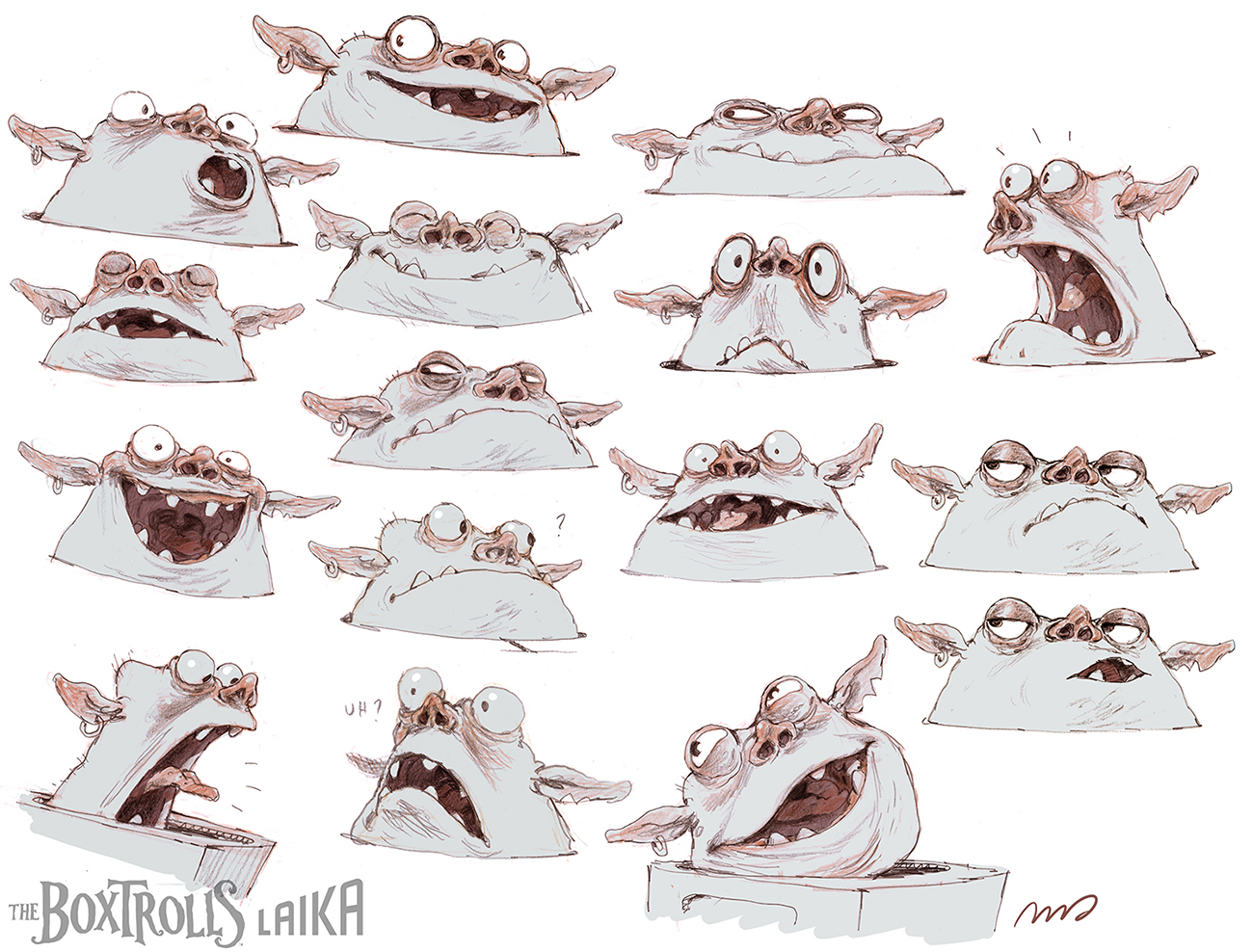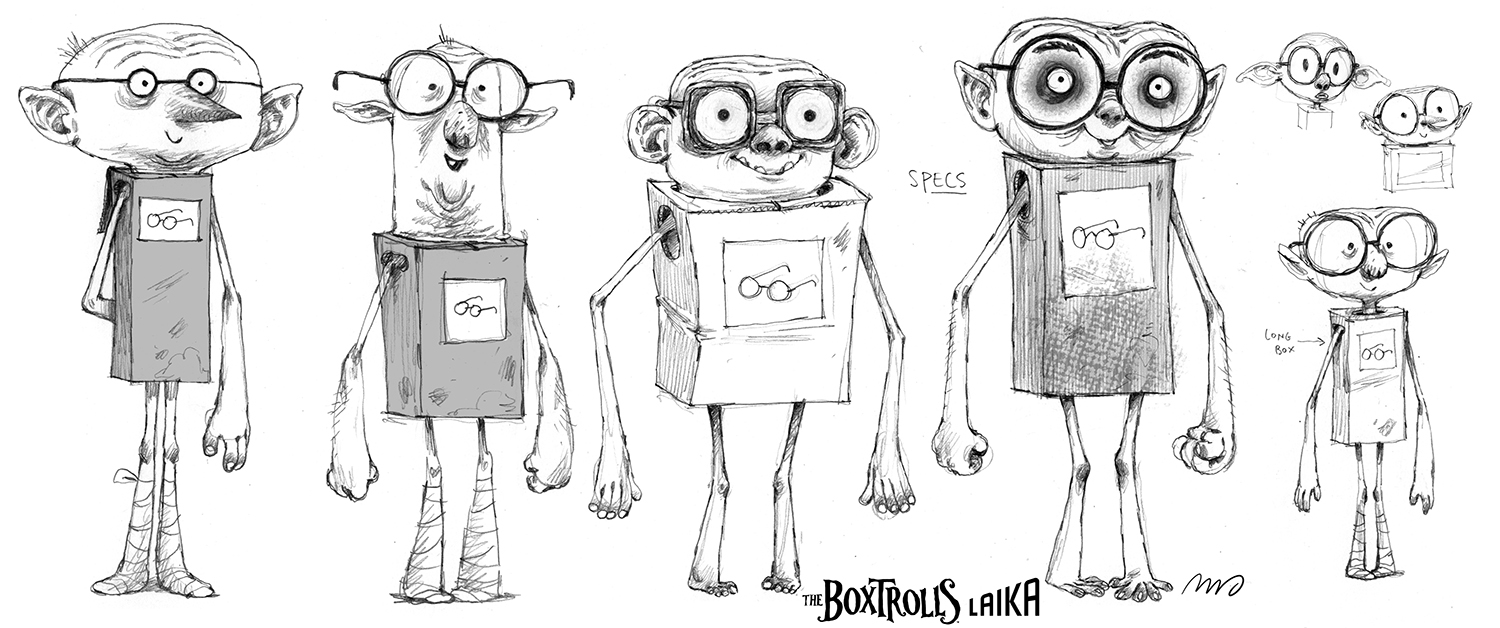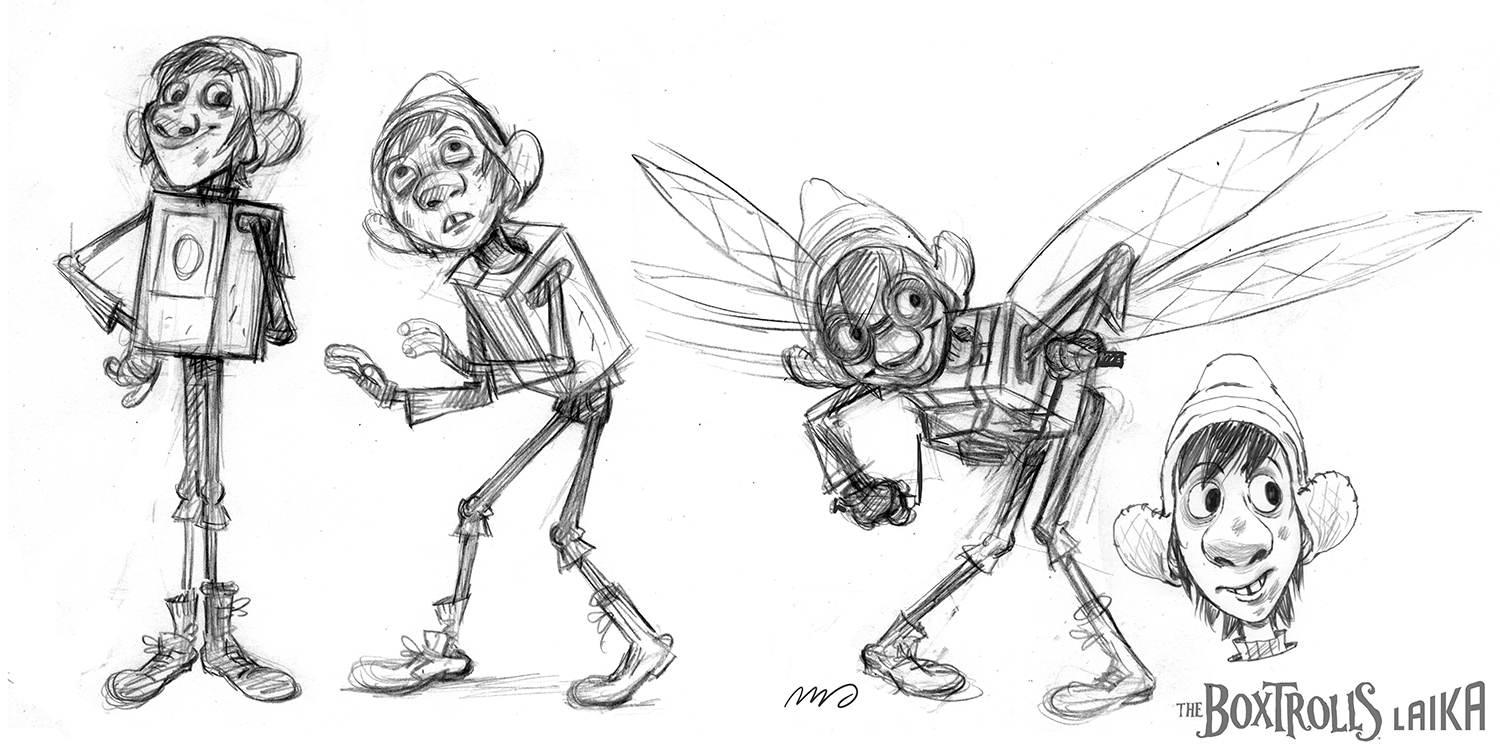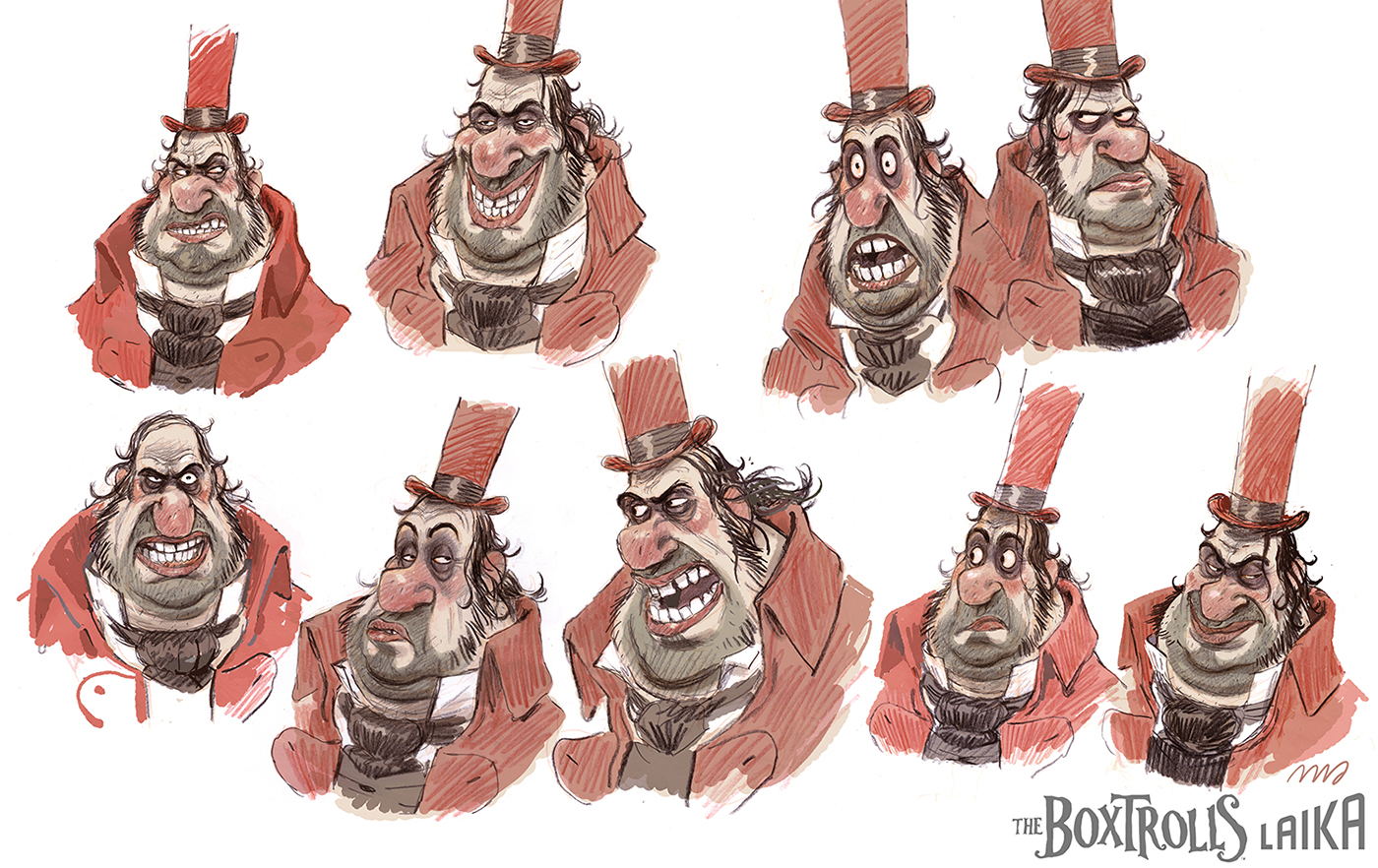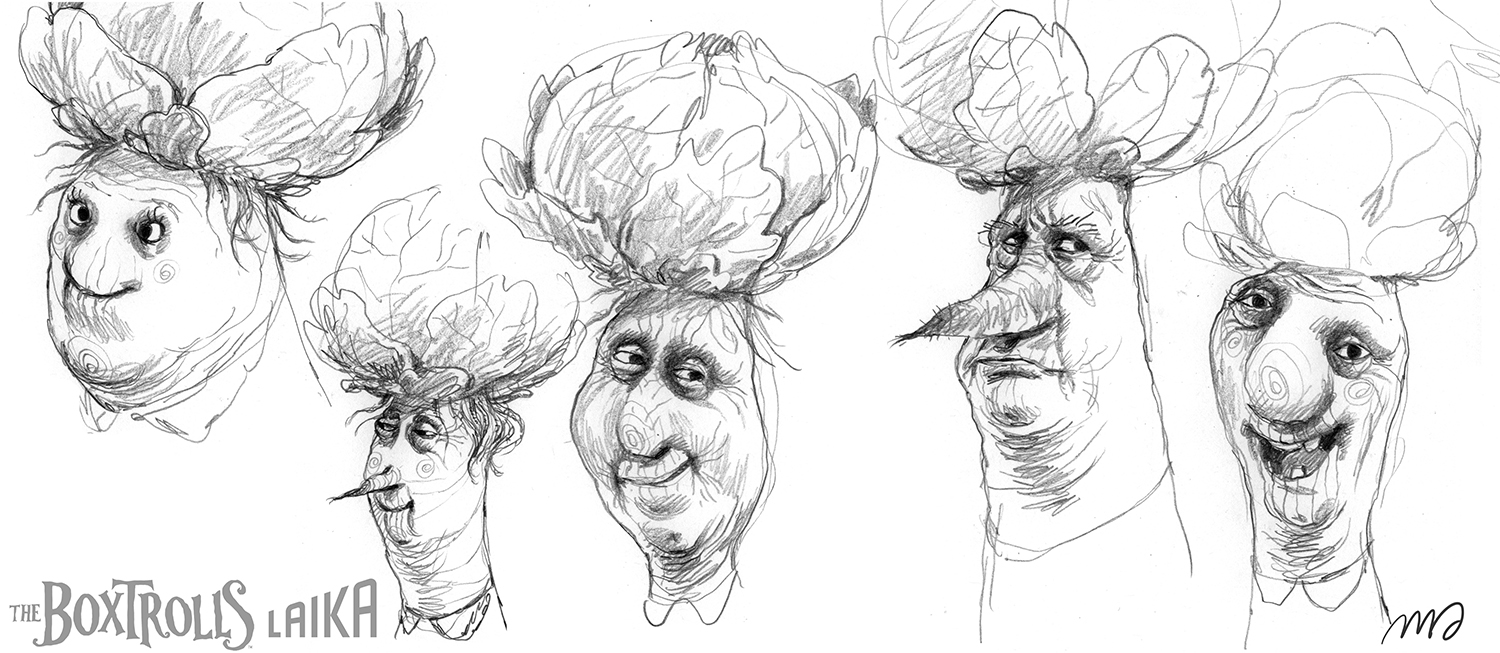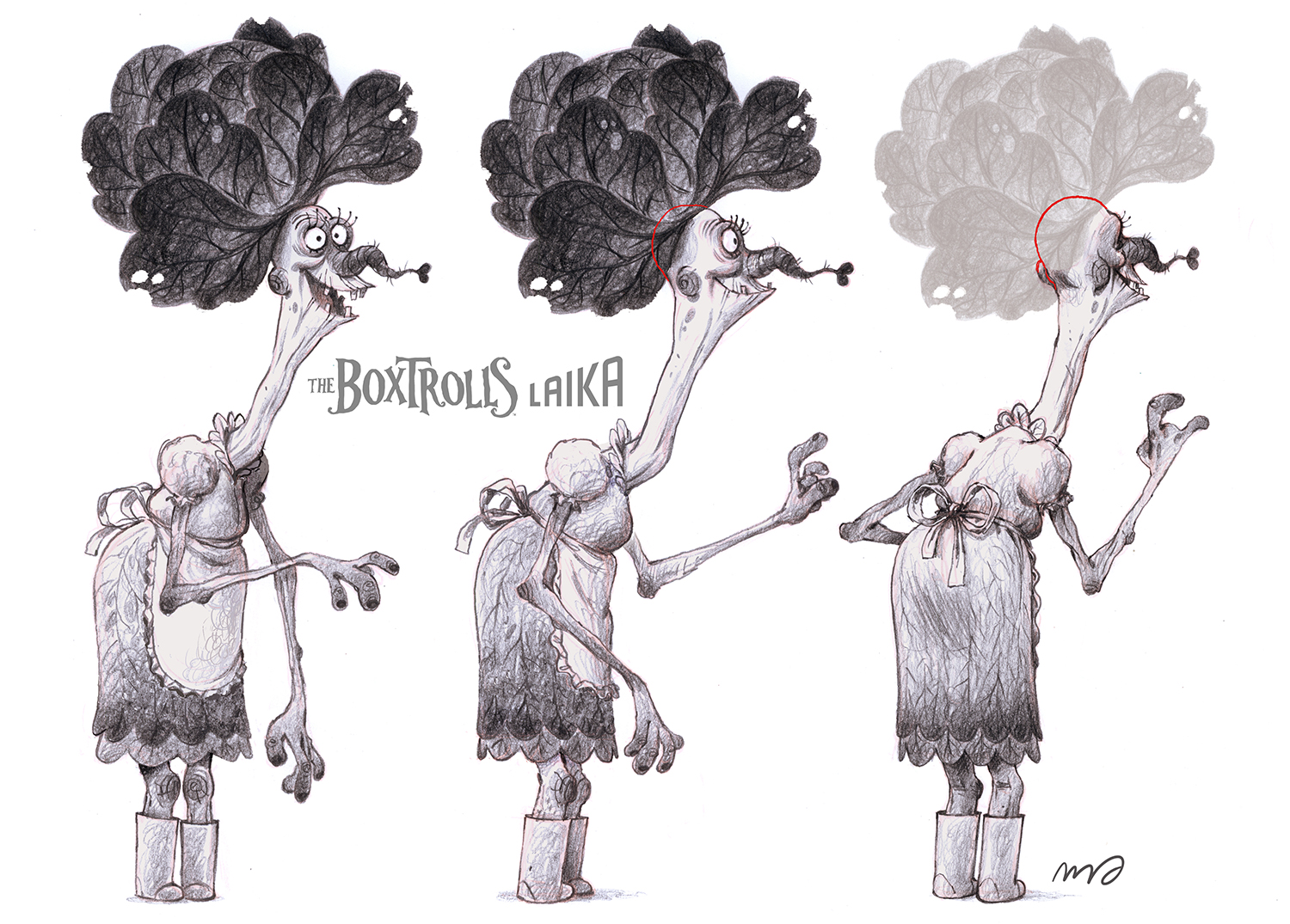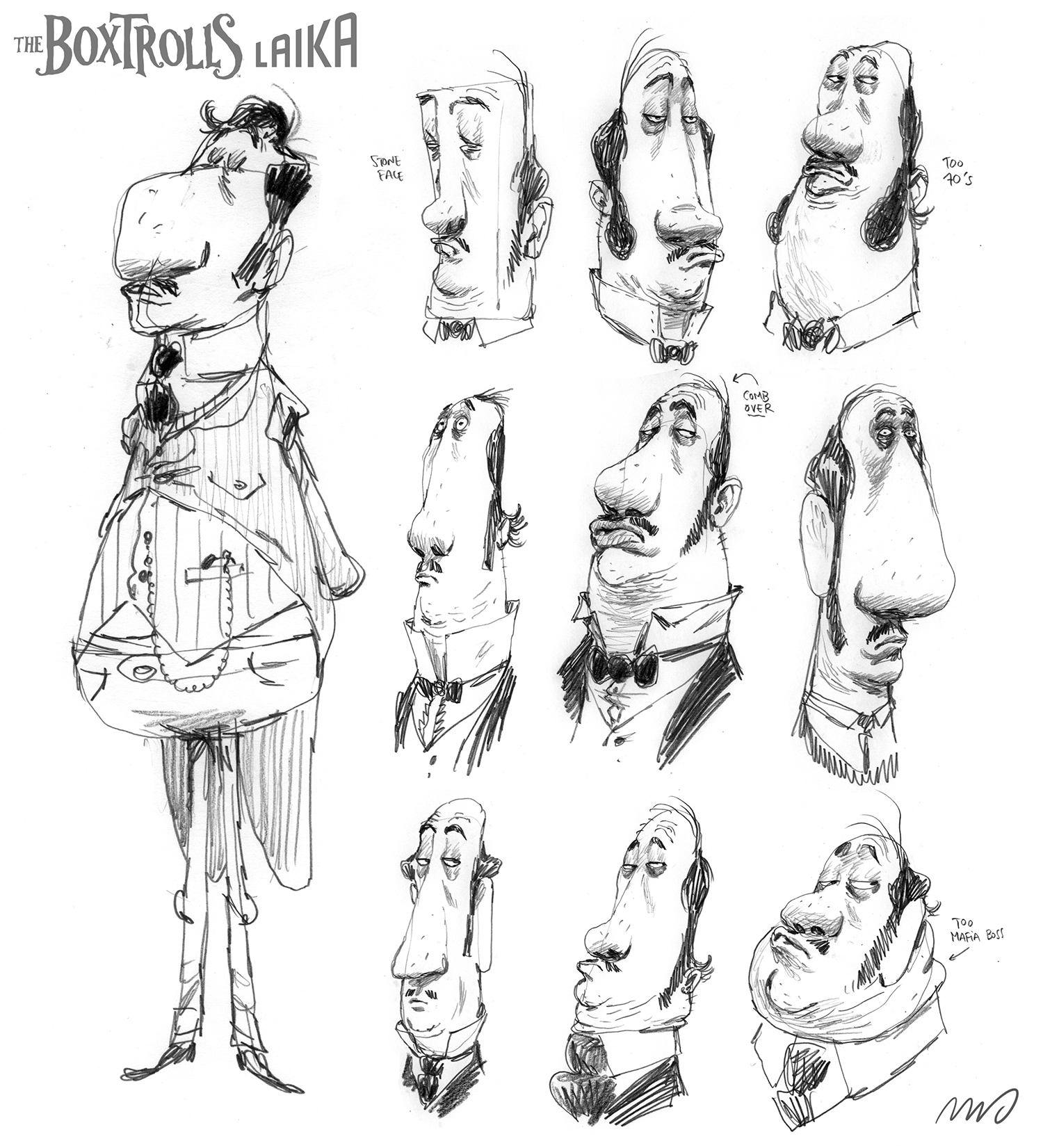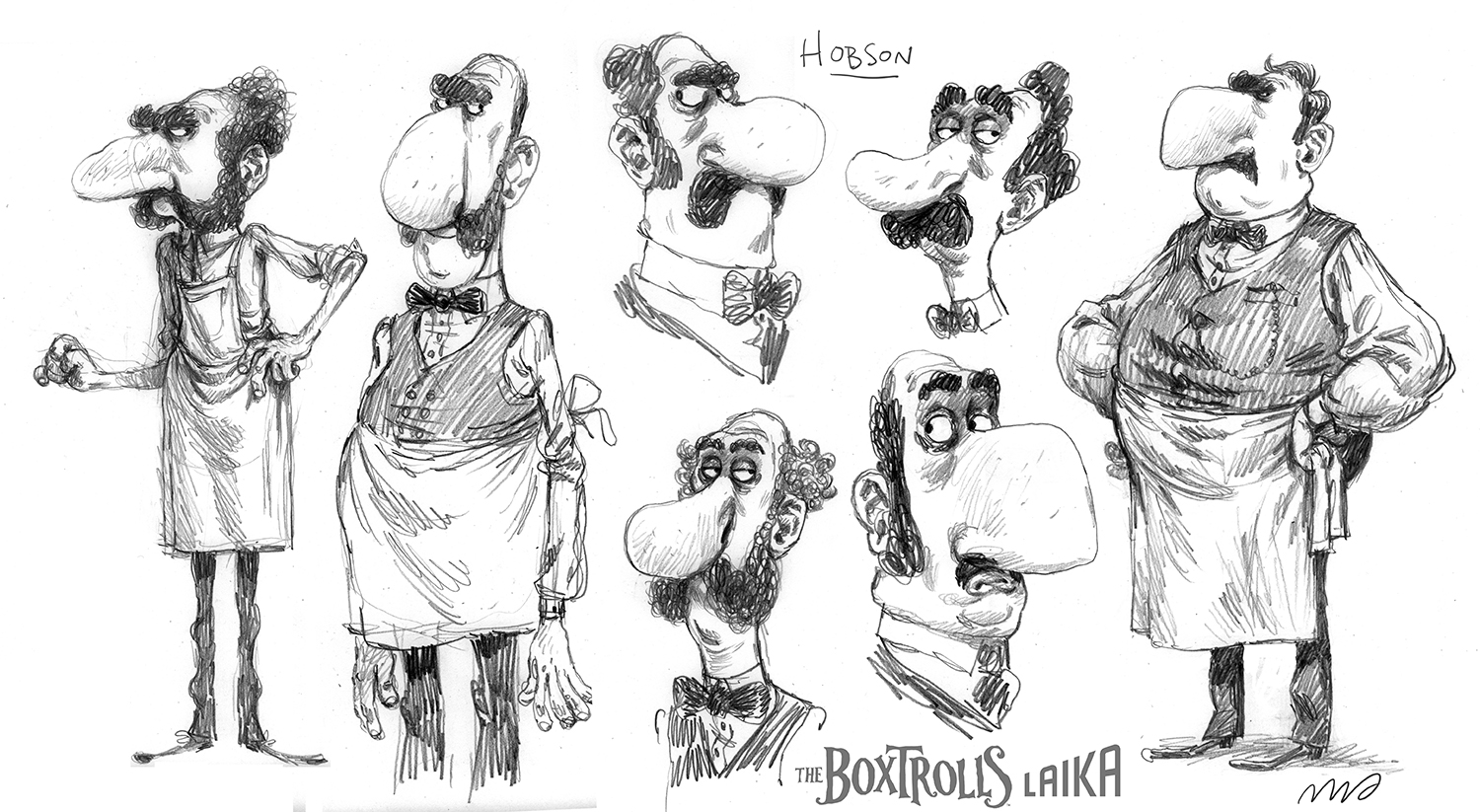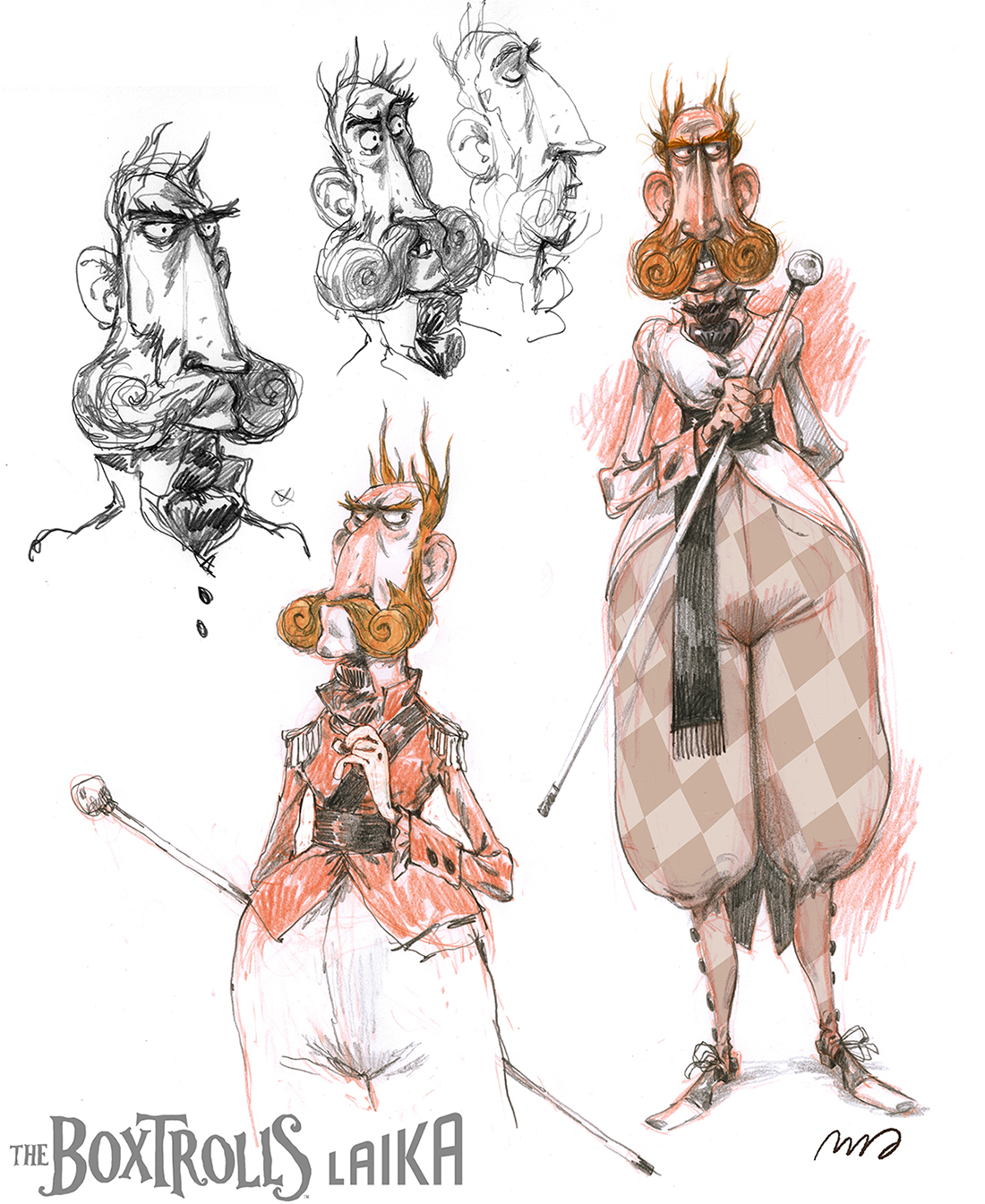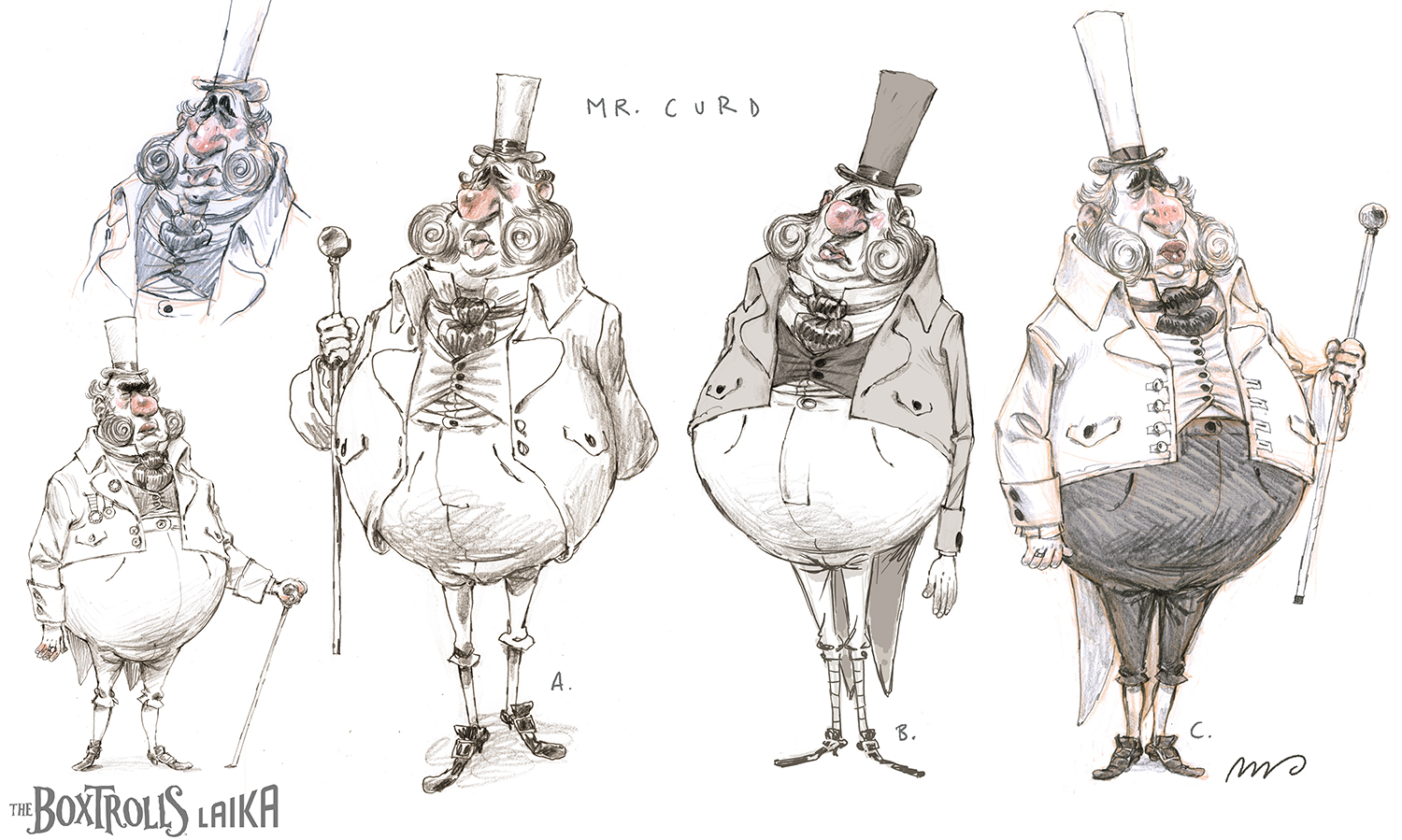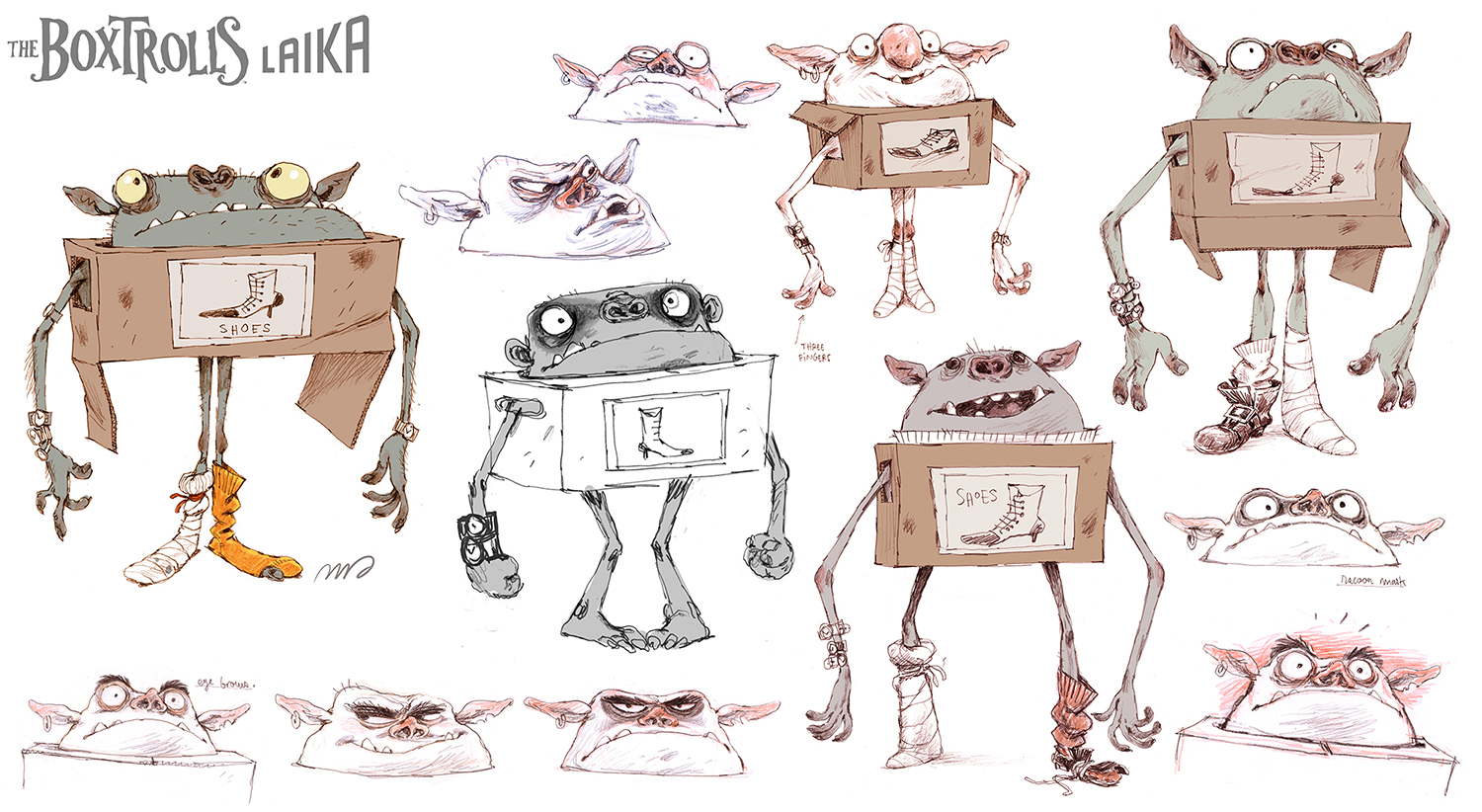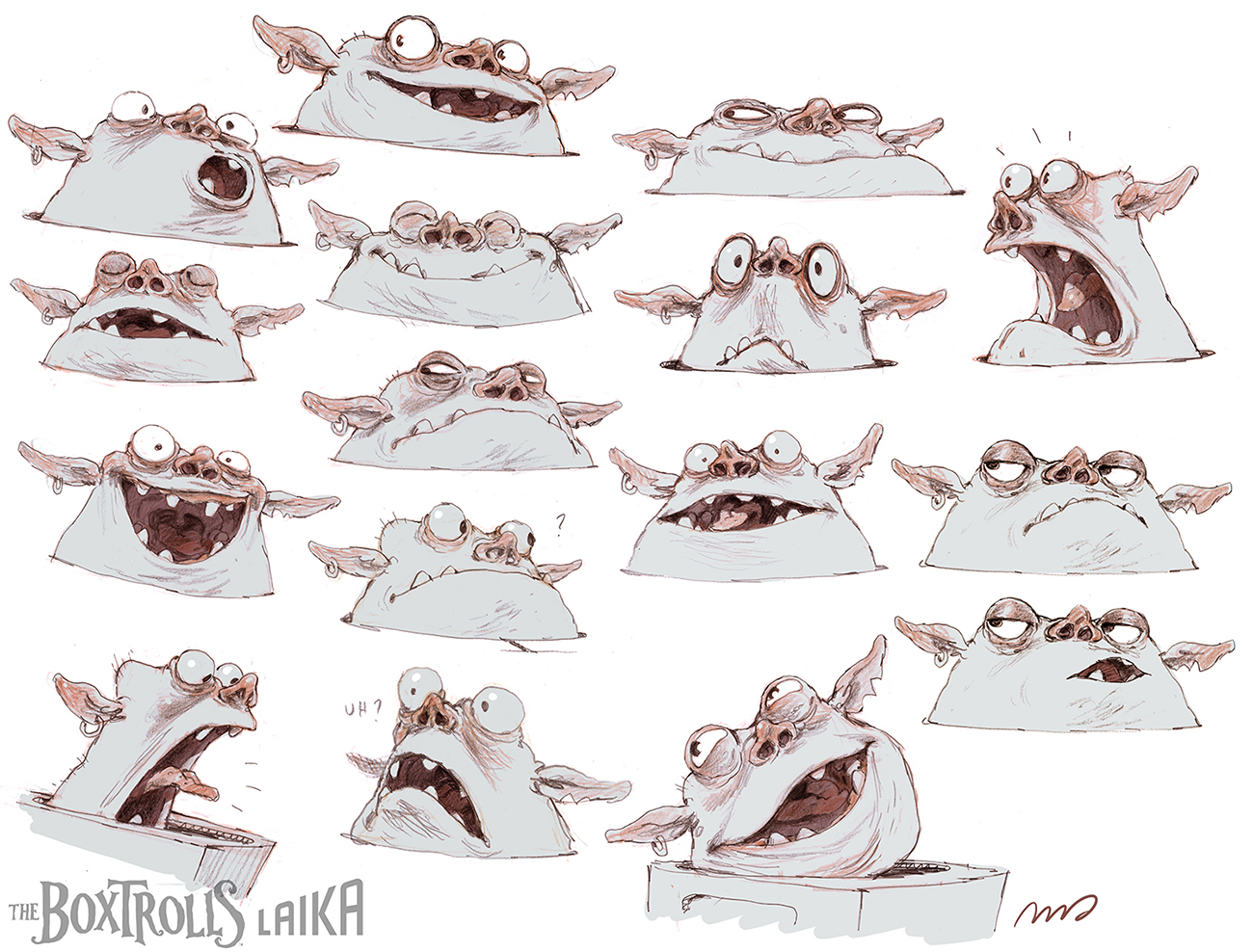 Very early Boxtrolls exploration.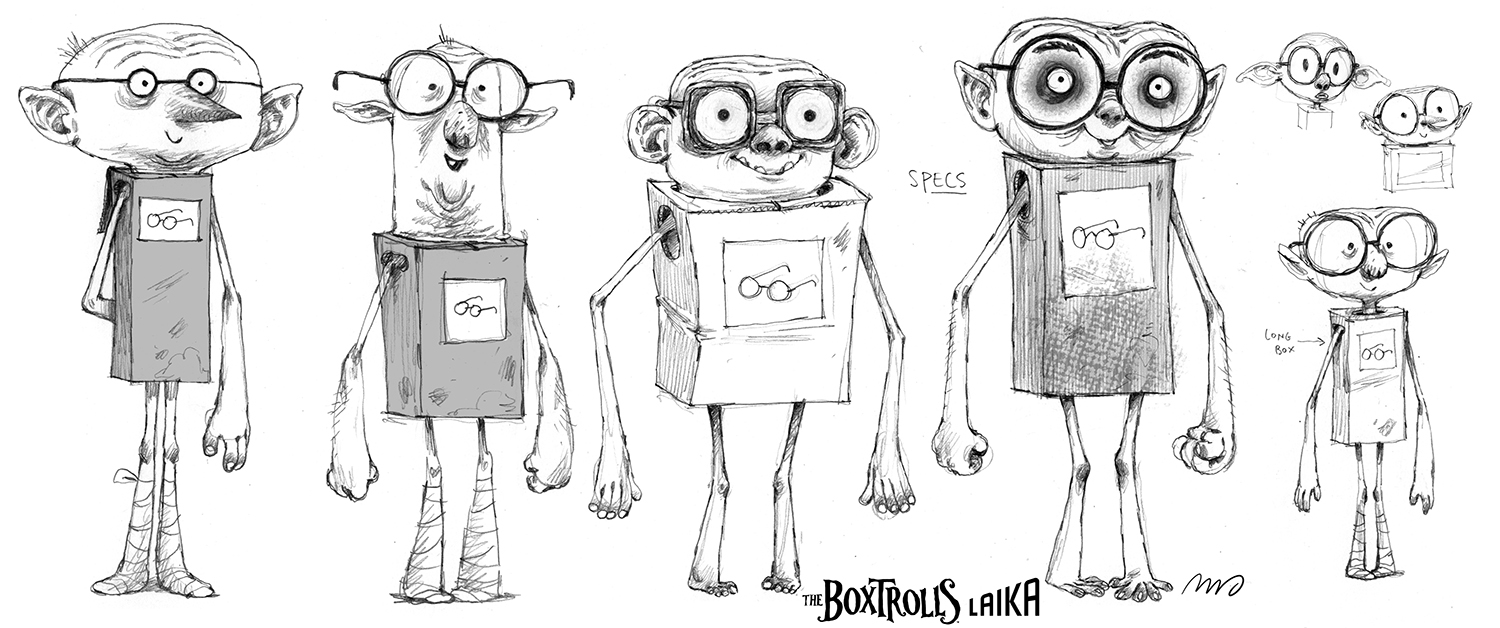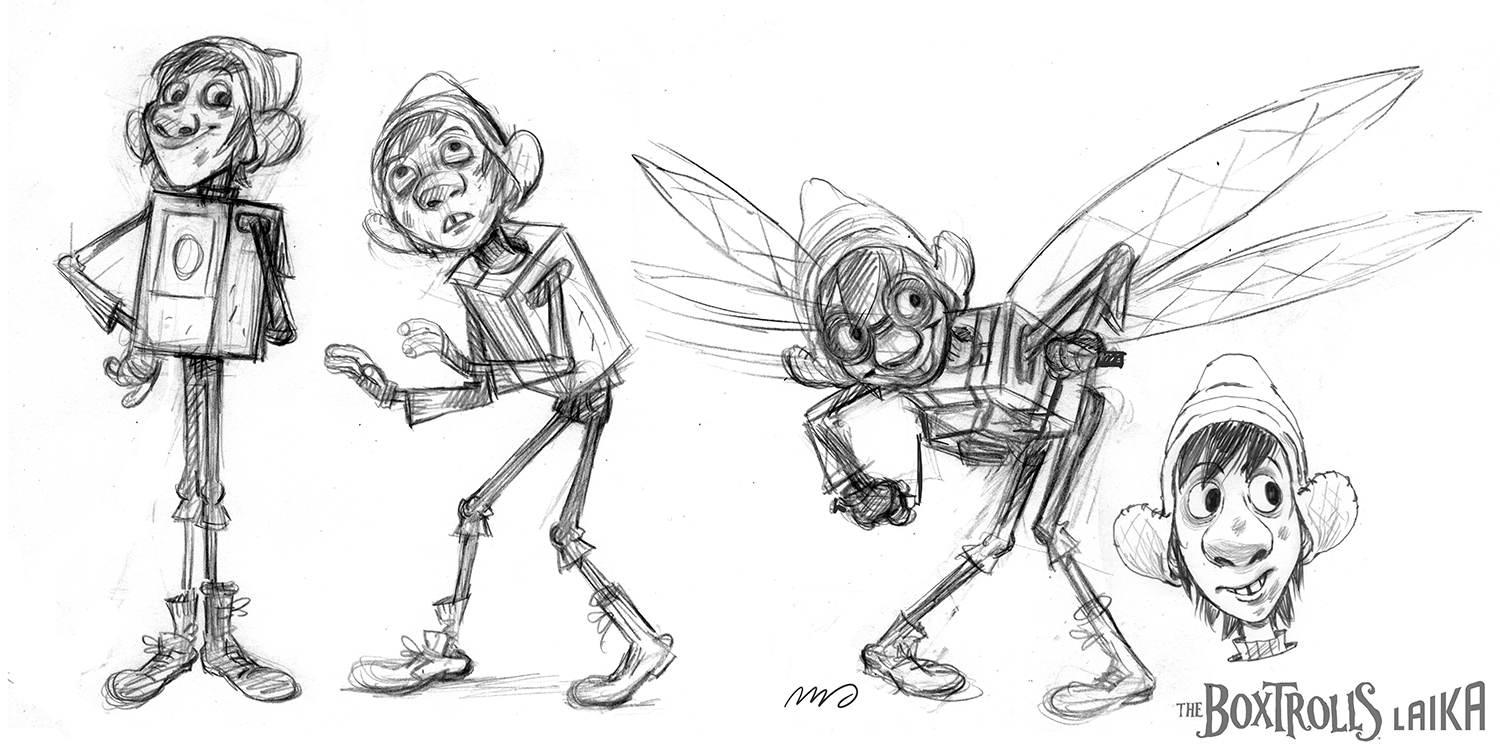 Originally, Winnie was much more fat and a sort of a spoiled brat.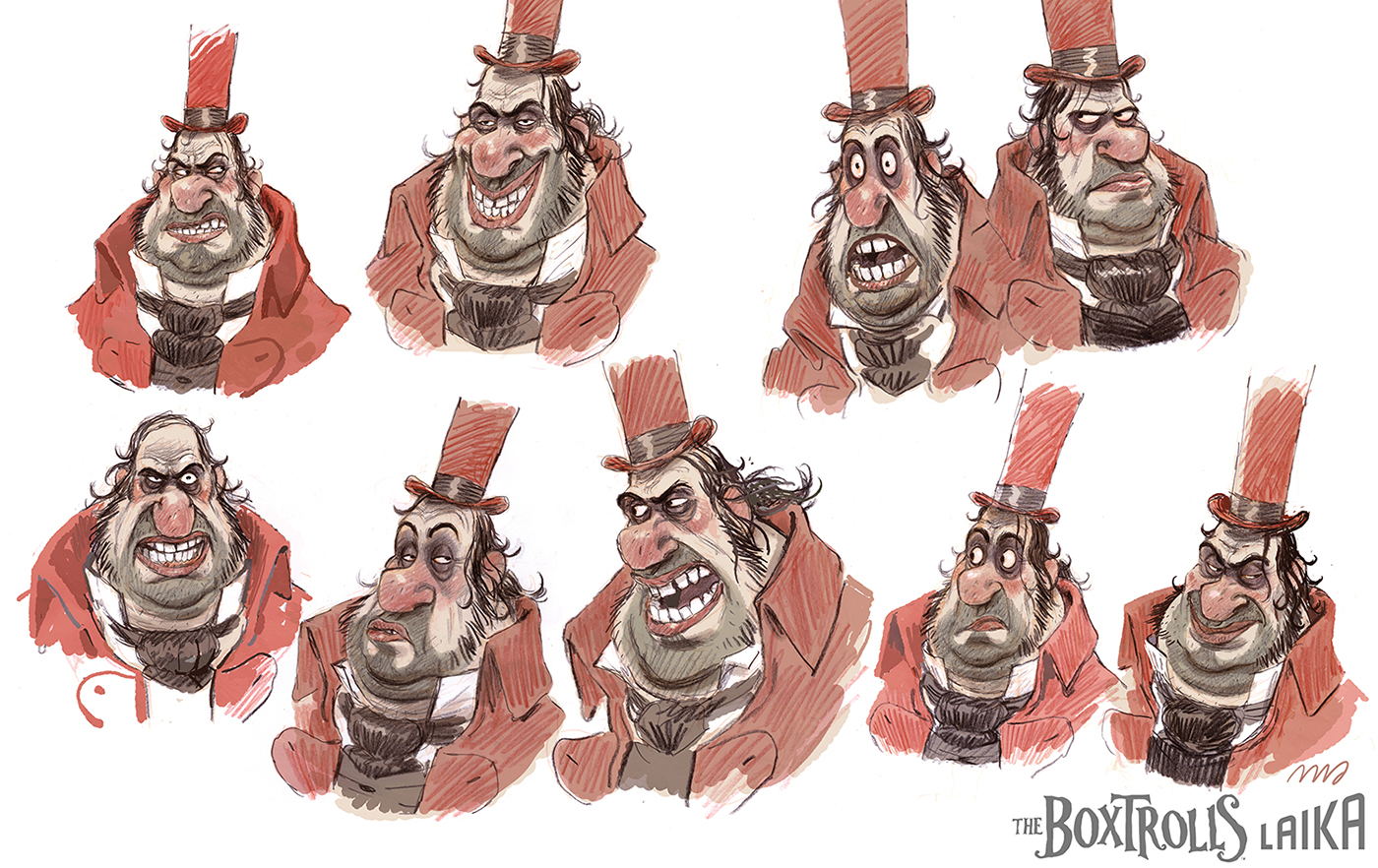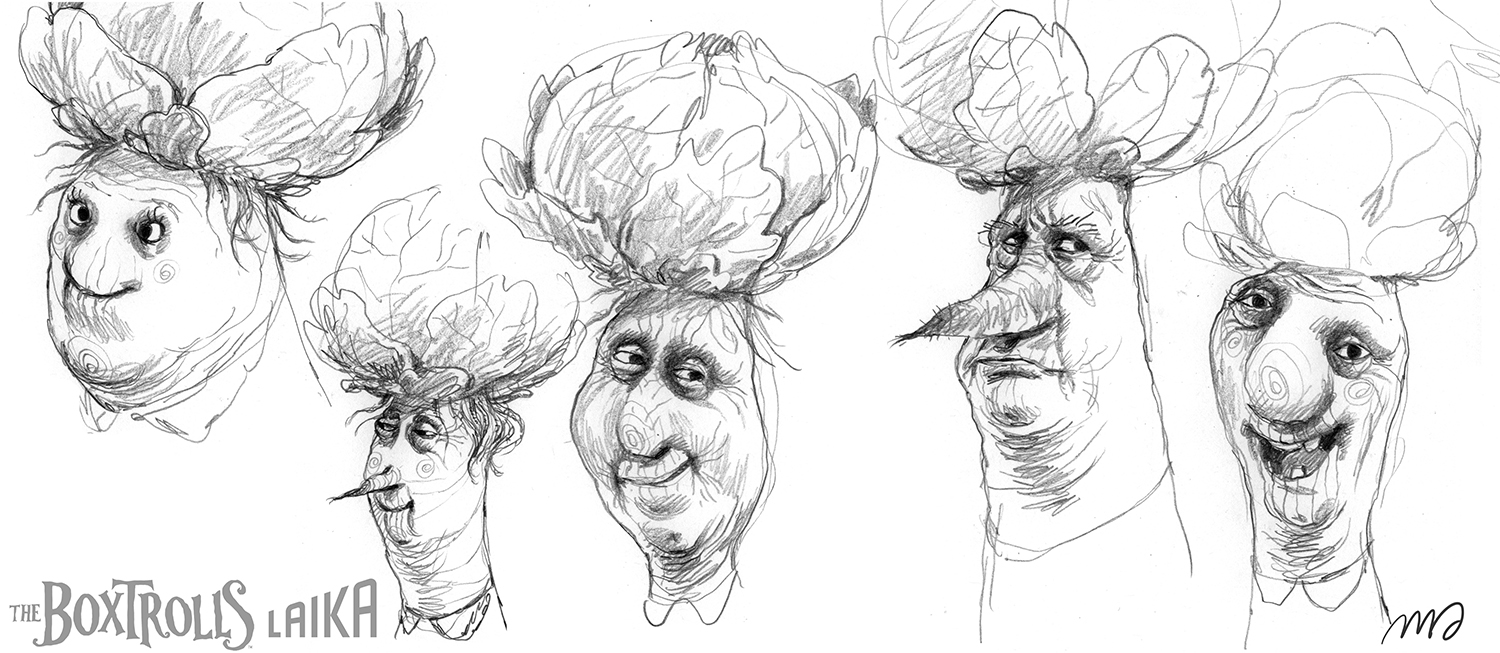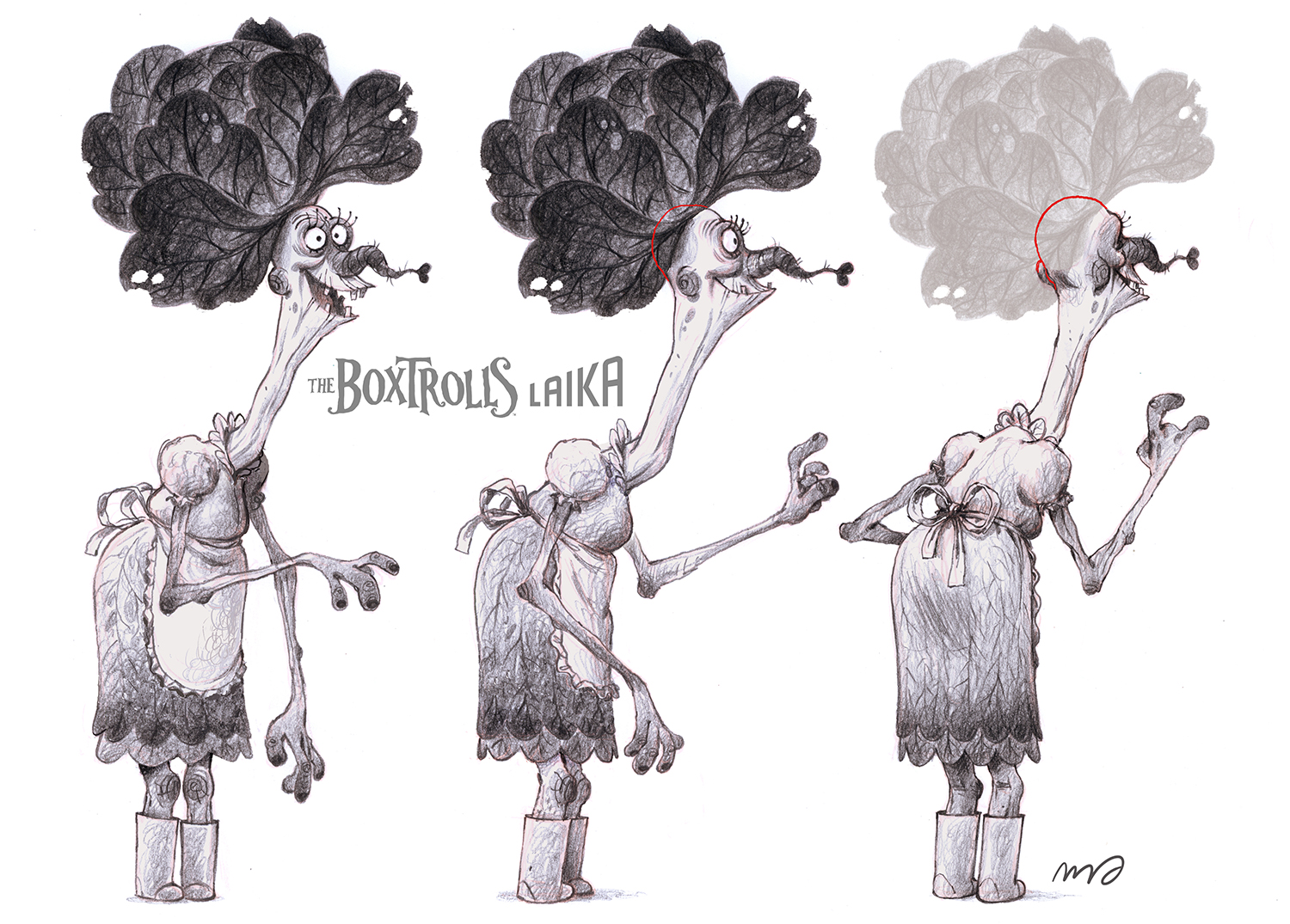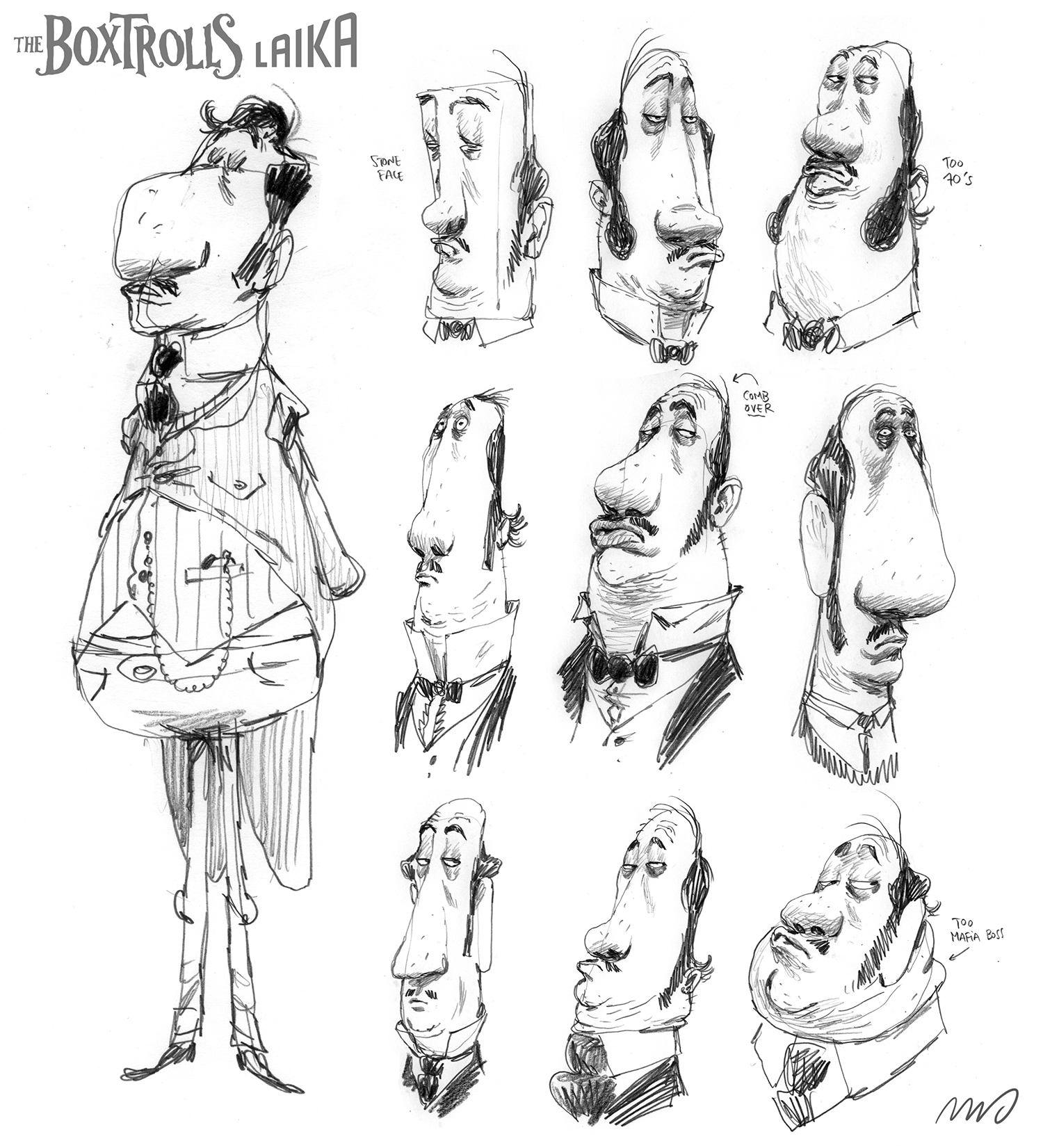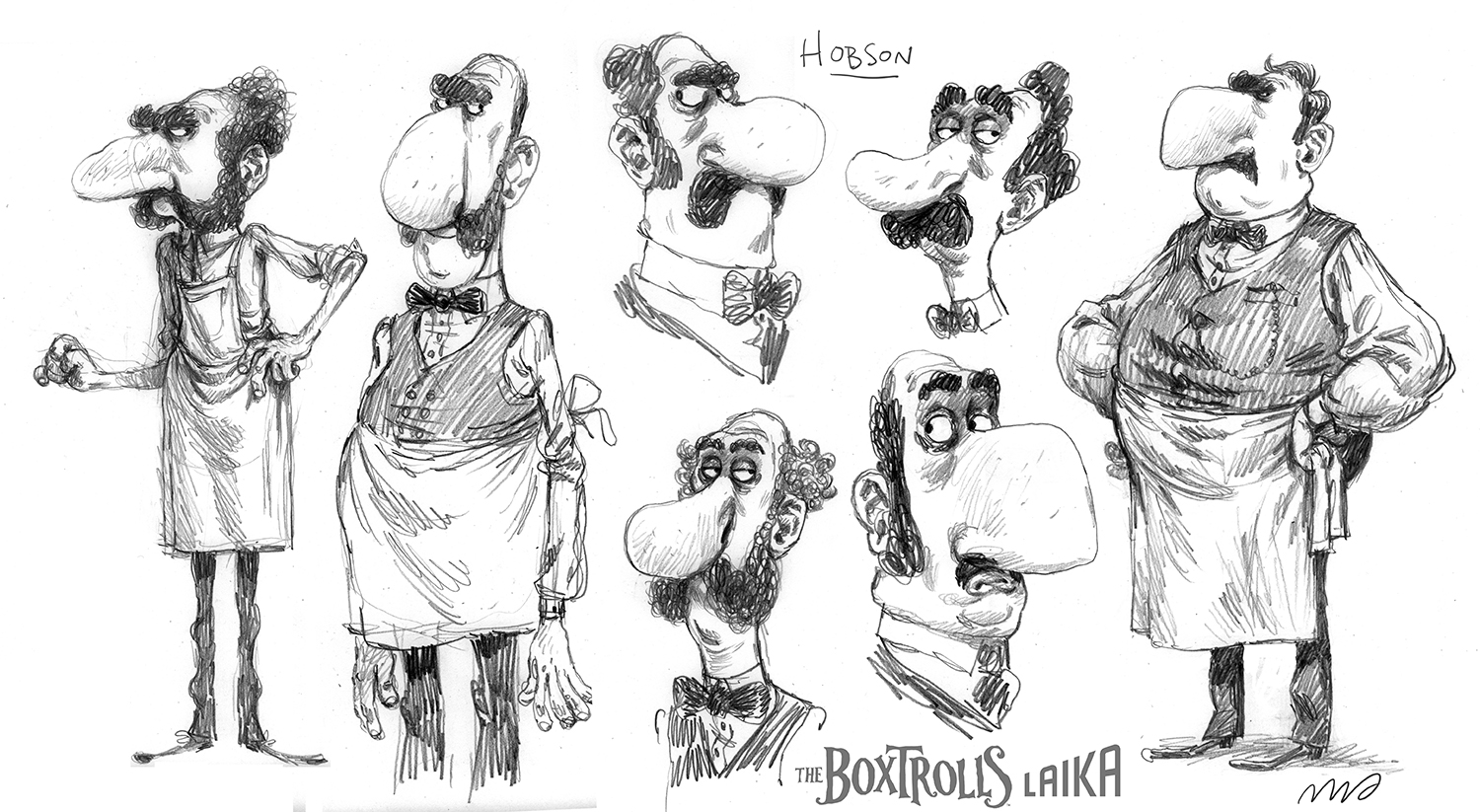 Exploration of Snatcher's rat Framley. He didn't make it into the final film.
Prior to Snatcher robot, his rat Framley was originally supposed to grow huge and become a mighty war machine.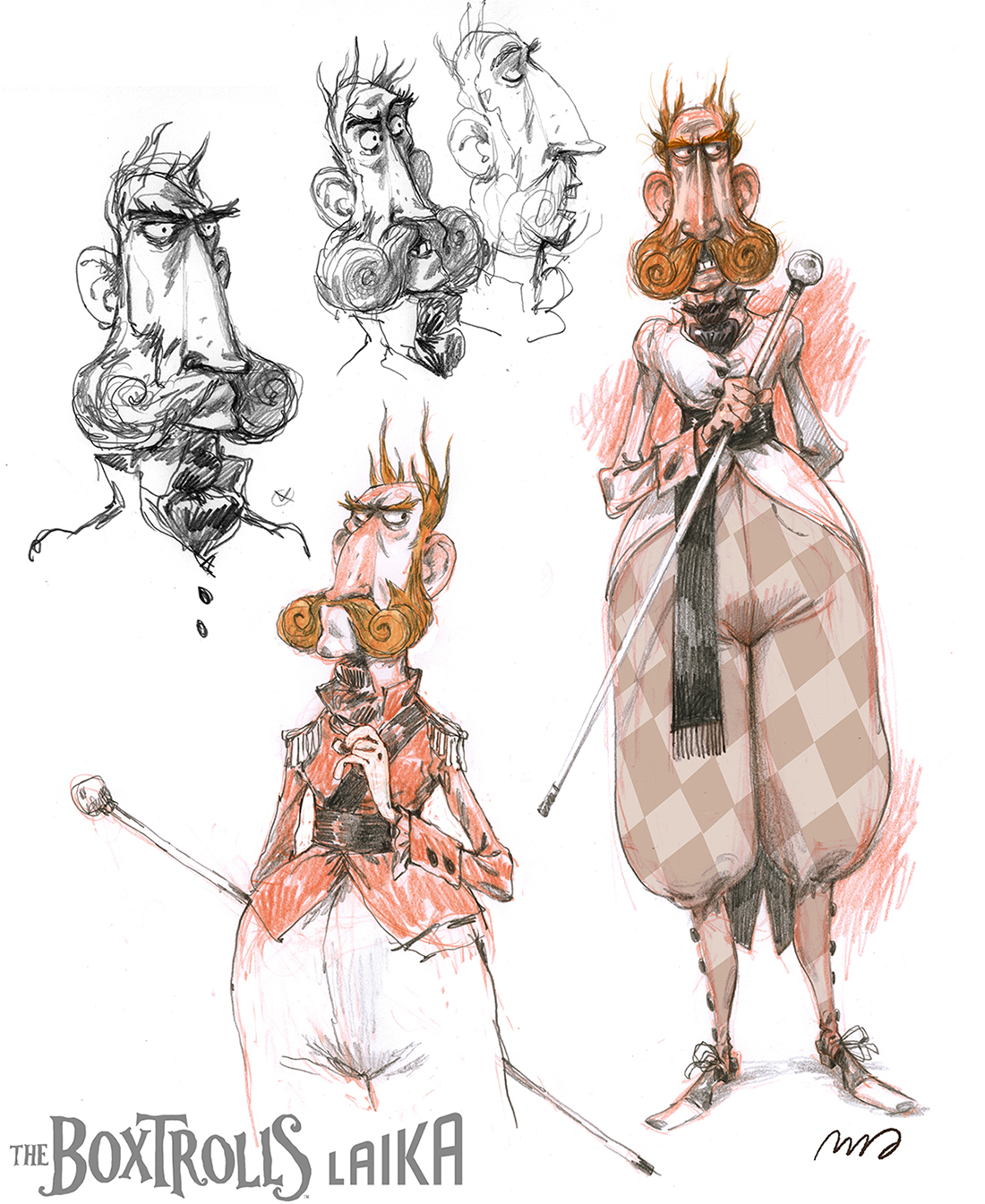 Exploration of cheese fashion popular in town.