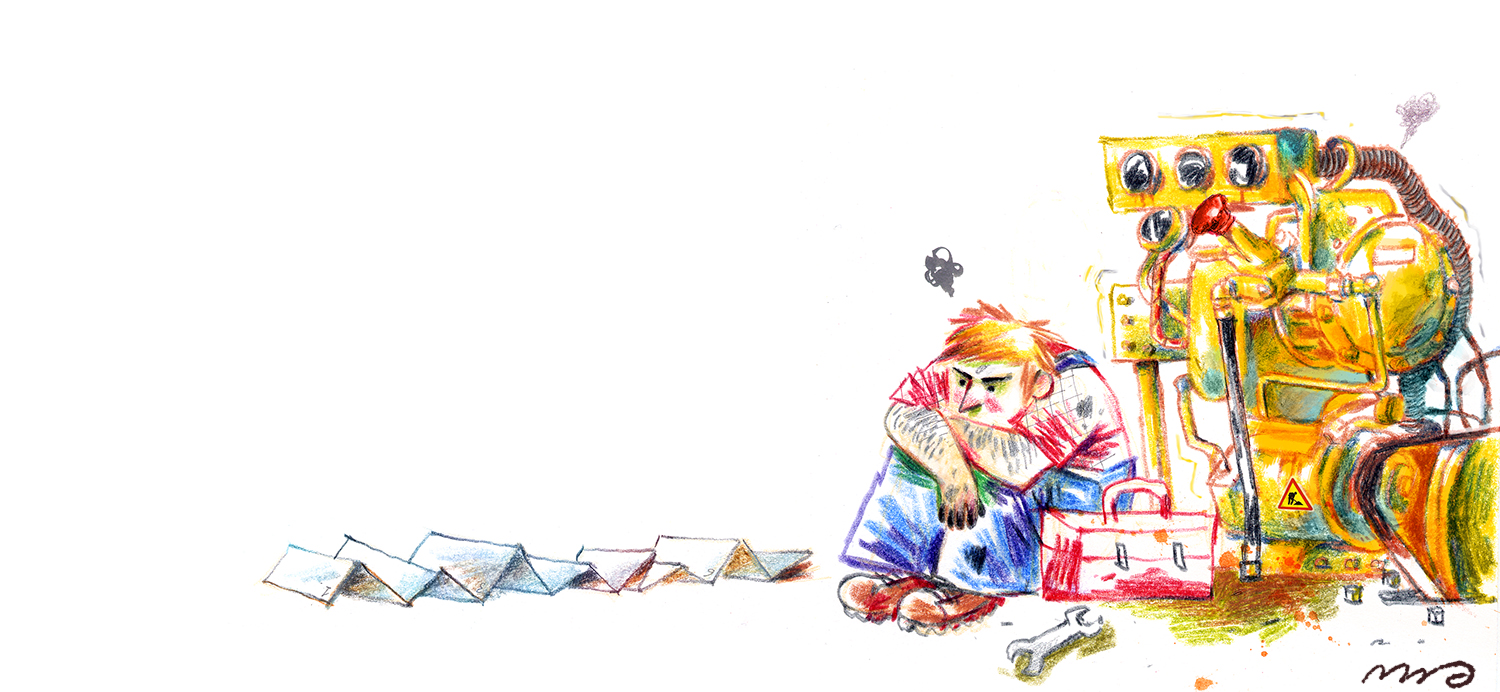 Darwin
My tribute to the great man I did for Darwin day.
Auchan
nBrowsing through my files, I found an empty background test I did a while back for a project. I decided to salvage it and paint some random characters in.
Hobo
A gouache painting I did for a friend.
Illustration for the tribute to Tim Burton's "The nightmare before christmas", organized by Arludik in 2012. Linocut print.
Illustration for a friend's kid that became my 2013 New year card. Acrylic on paper. 2012.